Dear Ministry Leader,
You live and work at a sacred playground. Now, you have access to research and resources to maximize your ministry's impact.
SHOW ME HOW
Welcome to
the premier source

of research for Christian camp and related ministries.

How could your camp or congregation benefit from actionable research and quality training? Let's find out.
Summer Reading!
Sacred Playgrounds
Sacred Playgrounds explores the wisdom of camping ministry for Christian education and faith formation, examining its rich history and fundamental characteristics with compelling stories, groundbreaking research, and theological grounding. This is the culmination and summation of much of the work done at Sacred Playgrounds, incorporating data from the Effective Camp Project and the Confirmation Project, alongside stories from camps in multiple Christian traditions. The insight and evidence presented in this book demonstrate that the contributions of camping ministry must be taken seriously among scholars, Christian educators, and ministry professionals.
From Dr. Andrew Root: "There is no doubt that camping ministry has played a major role in the faith formation of Protestant churches over the last hundred years. And yet there has been little to no rich theoretical and theological reflection on camping ministry. That is, until now. Jacob Sorenson in Sacred Playgrounds offers us all a gift. With whimsical writing, rigorous research, and penetrating theological reflection, Sorenson provides a practical theology of camping ministry. This book is essential for anyone concerned with faith formation who seeks to understand and sharpen the ministry of camps."
the Sacred Playgrounds Podcast
Behind the mic. Behind the research. For the future of outdoor ministry.
Founder and Lead Researcher for Sacred Playgrounds, Dr. Jake Sorenson, is joined by host and camp enthusiast Jared Rendell for some intriguing conversations about camp and why it matters based on the latest research. Each episode we'll focus on one thing that's making a difference right now in outdoor ministry.
Listen Now
Subscribe where you get your podcasts!
The Camp and Church Leadership Project seeks to cultivate church leadership among young adults who have been engaged in camping ministries. This project has a special focus on examining the key characteristics and impacts of serving on summer camp staff. It centers on camps and congregations in the ELCA.
Since 2015, the Effective Camp Project has been gathering data on the key characteristics and impacts of the Christian summer camp experience. Through 2020, we have gathered data from more than 7,000 campers and more than 2,000 parents at dozens of camps across the USA and in Canada.
This summer, thousands of young adults will serve at Christian camps across the United States and around the world. Serving on summer camp staff will be one of the most rewarding and highly impactful experiences of their lives. They will walk away from the experience...
We have another historic first: President Biden's nomination of Ketanji Brown Jackson to the Supreme Court of the United States. If confirmed, she will be the first black woman to sit on the court. I applaud this move toward greater diversity and representation. I...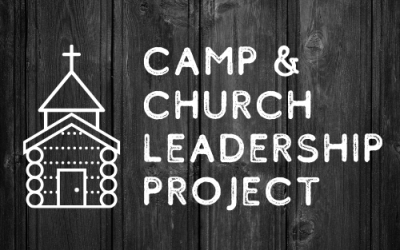 There are four key ministry spaces that are particularly important for faith formation and call to ministry. These include Sunday school, camp, the national youth convention, and campus ministry.
This organization was formed to bring current and upcoming research on what is truly effective in key ministry spaces like outdoor ministry, confirmation ministry, and more. The team is experienced in and passionate about academic and action research, training, faciliation, and adult learning. Use the link below to meet the staff and contact us.
Let's start with a conversation.
Send me an email to schedule a 30 minute introduction conversation. I'd love to hear about where your ministry could go when informed by actionable, localized research and well-designed, well-facilitated training experiences.