Dear Ministry Leader,
You live and work at a sacred playground. Now, you have access to research and resources to maximize your ministry's impact.
SHOW ME HOW

Let's talk about
the heart
of your summer ministry.
Meet Sacred Playgrounds, the best source of research and
training
planning
storytelling
strategy
impact
for Christian camps and connected ministries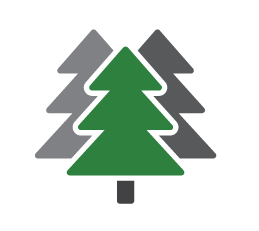 How could the ministry you care about benefit from actionable research, next-level training, insightful strategy, and increased capacity? Let's find out.
"The
most helpful tool
in my years here with developing summer staff."
Holy Ground
A Guide for Summer Camp Staff
Your summer staff are it – the heart of your summer camp ministry. They are the ones the execute ministry on the ground, while growing and learning themselves. The research tells us they need three things to thrive: support, agency, and faithful community. Let's start with support, right here are now.
Holy Ground is a spiral-bound guide and devotional written by camp enthusiasts and designed specifically for summer camp staff with refreshed content for 2023. This handbook includes a section with training support, daily devotional covering 12 weeks of the summer, and appendix with additional resources. It is available for pre-order now, and when our 2023 edition is ready, we'll be in touch to finalize orders and send prior to staff training.
The Sacred Playgrounds Podcast
Behind the mic. Behind the research. For the future of ministry.
Founder and Lead Researcher for Sacred Playgrounds, Dr. Jake Sorenson, is joined by host and camp enthusiast Jared Rendell for some intriguing conversations about camp and why it matters based on the latest research. Each episode we'll focus on one thing that's making a difference right now in outdoor ministry.
Listen Now
Subscribe where you get your podcasts!
THE LATEST episodes & articles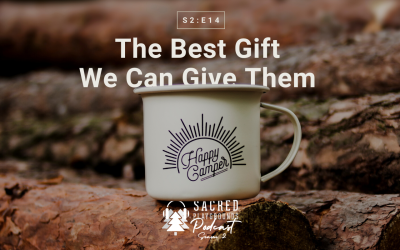 To know and listen - these is the best gifts we can give our camp community. This applies throughout our ministries, from the connection between a counselor and camper, to how we engage our trusted supporters, and everything in between. Life is loud, input is...
Since 2015, the Effective Camp Project has been gathering data on the key characteristics and impacts of the Christian summer camp experience. Through 2020, we have gathered data from more than 7,000 campers and more than 2,000 parents at dozens of camps across the USA and in Canada.

Power of Camp participants measure camper growth in faith outcomes, gain valuable parent perspectives, and learn how their camp compares to other CCCA camps, and utilize the results to create impactful improvements. The Power of Camp Study is a deep dive into the effectiveness of outdoor ministries in the Christian Camp and Conference Association (CCCA) and includes camps from across the country with diverse programs and perspectives. Join your fellow CCCA camps in a project that has already brought deep value through the insights and ideas generated. Click the link, then log in to your CCCA account to get started.
The Camp and Church Leadership Project seeks to cultivate church leadership among young adults who have been engaged in camping ministries. The project focuses especially on the key characteristics and impacts of serving on Christian summer camp staff. The project is funded by a Youth and Young Adult Ministry Grant from the Evangelical Lutheran Church in America (ELCA) and centers on camps and congregational leaders in this denomination.
Your sacred playground is making an impact. We help camps thrive by gathering data & insights that tell stories and inform decisions, supporting staff and leaders, and creating resources and content with a theological lens on outdoor and connected ministries.