Dear Ministry Leader,
You live and work at a sacred playground. Now, you have access to research and resources to maximize your ministry's impact.
SHOW ME HOW
Meet Sacred Playgrounds, the best source of research and
training
planning
storytelling
strategy
impact
for Christian camps and connected ministries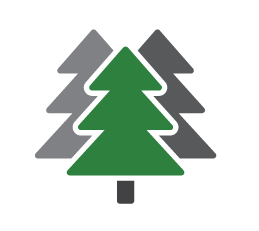 How could the ministry you care about benefit from actionable research, next-level training, insightful strategy, and increased capacity? Let's find out.
Since 2015, the Effective Camp Project has been gathering data on the key characteristics and impacts of the Christian summer camp experience. Through 2020, we have gathered data from more than 7,000 campers and more than 2,000 parents at dozens of camps across the USA and in Canada.

Power of Camp participants measure camper growth in faith outcomes, gain valuable parent perspectives, and learn how their camp compares to other CCCA camps, and utilize the results to create impactful improvements. The Power of Camp Study is a deep dive into the effectiveness of outdoor ministries in the Christian Camp and Conference Association (CCCA) and includes camps from across the country with diverse programs and perspectives. Join your fellow CCCA camps in a project that has already brought deep value through the insights and ideas generated. Click the link, then log in to your CCCA account to get started.
We're in the midst of an important survey with the Outdoor Ministries Connection (OMC). This association of associations covers a significant number of camps throughout the US and Canada. Members include Presbyterians (PCCCA), United Methodists (UMCRM), Episcopalians (ECCC), Lutherans (LOM), UCC (OMA-UCC), and United Church of Canada. Part of the OMC and haven't taken your survey yet? We need your responses! Find your denominational connection and click the button to get started.
The Sacred Playgrounds Podcast
Behind the mic. Behind the research. For the future of ministry.
Founder and Lead Researcher for Sacred Playgrounds, Dr. Jake Sorenson, is joined by host and camp enthusiast Jared Rendell for some intriguing conversations about camp and why it matters based on the latest research. Each episode we'll focus on one thing that's making a difference right now in outdoor ministry.
Listen Now
Subscribe where you get your podcasts!
THE LATEST episodes & articles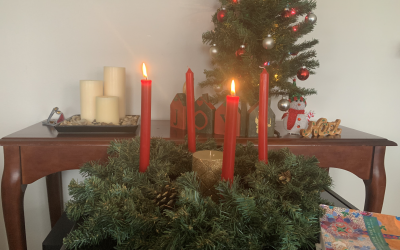 Happy New Year! I love preaching on the first Sunday in Advent because I can always greet the congregation with those delightfully provocative words. For churches that follow the liturgical calendar, Advent started this week and spans the four Sundays leading up to...
Book it.
Sacred Playgrounds
This quick, impactful read lays foundation for effective ministry. Sacred Playgrounds explores the wisdom of camping ministry for Christian education and faith formation, examining its rich history and fundamental characteristics with compelling stories, groundbreaking research, and theological grounding. This is the culmination and summation of much of the work done at Sacred Playgrounds, incorporating data from the Effective Camp Project and the Confirmation Project, alongside stories from camps in multiple Christian traditions. The insight and evidence presented in this book demonstrate that the contributions of camping ministry must be taken seriously among scholars, Christian educators, and ministry professionals.
There is no doubt that camping ministry has played a major role in the faith formation of Protestant churches over the last hundred years. And yet there has been little to no rich theoretical and theological reflection on camping ministry. That is, until now. Jacob Sorenson in Sacred Playgrounds offers us all a gift. With whimsical writing, rigorous research, and penetrating theological reflection, Sorenson provides a practical theology of camping ministry. This book is essential for anyone concerned with faith formation who seeks to understand and sharpen the ministry of camps.
DR. ANDREW ROOT
Your sacred playground is making an impact. We help camps thrive by gathering data that tells stories and informs decisions, supporting staff and leaders, and creating resources and content with a theological lens on outdoor and connected ministries.