Dear Ministry Leader,
You live and work at a sacred playground. Now, you have access to research and resources to maximize your ministry's impact.
SHOW ME HOW
Welcome to
the premier source

of research for Christian camp and related ministries.
How could your camp or congregation benefit from actionable research and quality training? Let's find out.
The Camp and Church Leadership Project seeks to cultivate church leadership among young adults who have been engaged in camping ministries. This project has a special focus on examining the key characteristics and impacts of serving on summer camp staff. It centers on camps and congregations in the ELCA.
Since 2015, the Effective Camp Project has been gathering data on the key characteristics and impacts of the Christian summer camp experience. Through 2020, we have gathered data from more than 7,000 campers and more than 2,000 parents at dozens of camps across the USA and in Canada.
THE LATEST RESEARCH & TRAINING UPDATES
Update Your Evaluations!
With summer fast approaching, now is the time to update your camper and parent evaluations. Some of us have gone years without updating them. Especially in the wake of the COVID-19 pandemic, now is the time to freshen them up. This easy-to-use resource will walk you through the basic steps of building an end-of-week camper evaluation and a post-camp parent survey. Need more help? Contact Jake for a personalized walk-through that will help develop evaluation tools perfect for your context.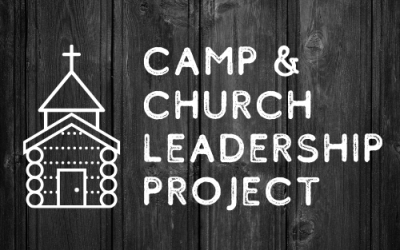 Call stories are unique and complex. When I was a camp program director, it was a privilege to accompany people on their faith journeys. I heard call stories from visiting pastors, retreat participants, campers, and summer staff members. I saw many camp staff called...
This organization was formed to bring current and upcoming research on what is truly effective in key ministry spaces like outdoor ministry, confirmation ministry, and more. The team is experienced in and passionate about academic and action research, training, faciliation, and adult learning. Use the link below to meet the staff and contact us.
Let's start with a conversation.
Send me an email to schedule a 30 minute introduction conversation. I'd love to hear about where your ministry could go when informed by actionable, localized research and well-designed, well-facilitated training experiences.