Dear Ministry Leader,
What could your camp or congregation do if it were truly well-informed by actionable research and well-equipped by quality training?
Let's talk about how we can help
Finding Direction in the Midst of Covid-19
In the midst of a global pandemic, camp directors and parents are looking for answers. We at Sacred Playgrounds are working to support the ministries that we love so dearly. We joined together with our partners at
TicTacToe Marketing
to survey camper parents about their perspectives of summer 2020. Follow the link to the survey report. Check back on the blog for updates and recommendations.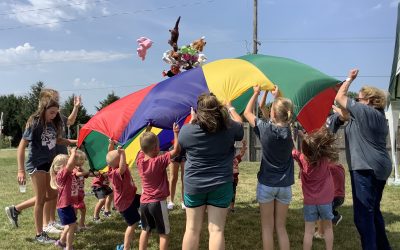 Day Camp is a big umbrella term for diverse, community-based camping models. In faith-based ministries, there is a unique model called Traveling Day Camp. Shared characteristics usually include: camp counselors traveling to local communities in partnership with a...
Welcome to Sacred Playgrounds
Jake Sorenson spent his early career in congregational youth ministry and camping ministry. A lack of research on Christian camping and a general disdain for camp among some of his ministry collegues led him to dive deeply into research. He earned a PhD in practical theology from Luther Seminary and an Mdiv from Princeton Theological Seminary. His research and insights into ministry spaces that serve as sacred playgrounds, such as camps and campus ministry centers, have appeared in numerous ministry publications and academic journals. He has participated in and directed multiple research projects and is a contributing author to the book Cultivating Teen Faith.
This organization was formed to bring current and upcoming research on what is truly effective in key ministry spaces like outdoor ministry, confirmation ministry, and more. The team is experienced in and passionate about academic and action research, training, faciliation, and adult learning. Use the link below to meet the staff and contact us.
Ministry Partners and Current Projects
The Confirmation Project is a nationwide study of educational ministries in 5 denominations. With our help, it is the first major youth ministry study to take seriously the role of camp in Christian education and faith formation.
Effective Camp began in 2015 with 3 Lutheran camps in Wisconsin. It has since expanded to dozens of camps across the country and in Canada.
Let's start with a conversation.
Send me an email to schedule a 30 minute introduction conversation. I'd love to hear about where your ministry could go when informed by actionable, localized research and well-designed, well-facilitated training experiences.