Our Team
sacred playgrounds
Dr. Jake Sorenson
Director and Lead Researcher
Jake served in congregational youth ministry and year-round camp staff before shifting his focus to scholarship and research aimed at enhancing the ministries of camps and congregations. Sacred Playgrounds emerged out of this ongoing work. He has authored numerous articles on camping ministry, has taught in colleges and seminaries, and has presented at camps and conferences across the country. He is a contributing author to the book Cultivating Teen Faith, and his newest book is Sacred Playgrounds: Christian Summer Camp in Theological Perspective. He has a PhD in practical theology from Luther Seminary, an Mdiv from Princeton Theological Seminary, and an undergraduate degree from Wartburg College. He continues spending time with young people as a coach, Sunday school teacher, confirmation instructor, and (most importantly) as a father of two wonderful boys. He and Anna live in rural Wisconsin, where they enjoy gardening, running, board games, hiking, and hauling their children to various activities.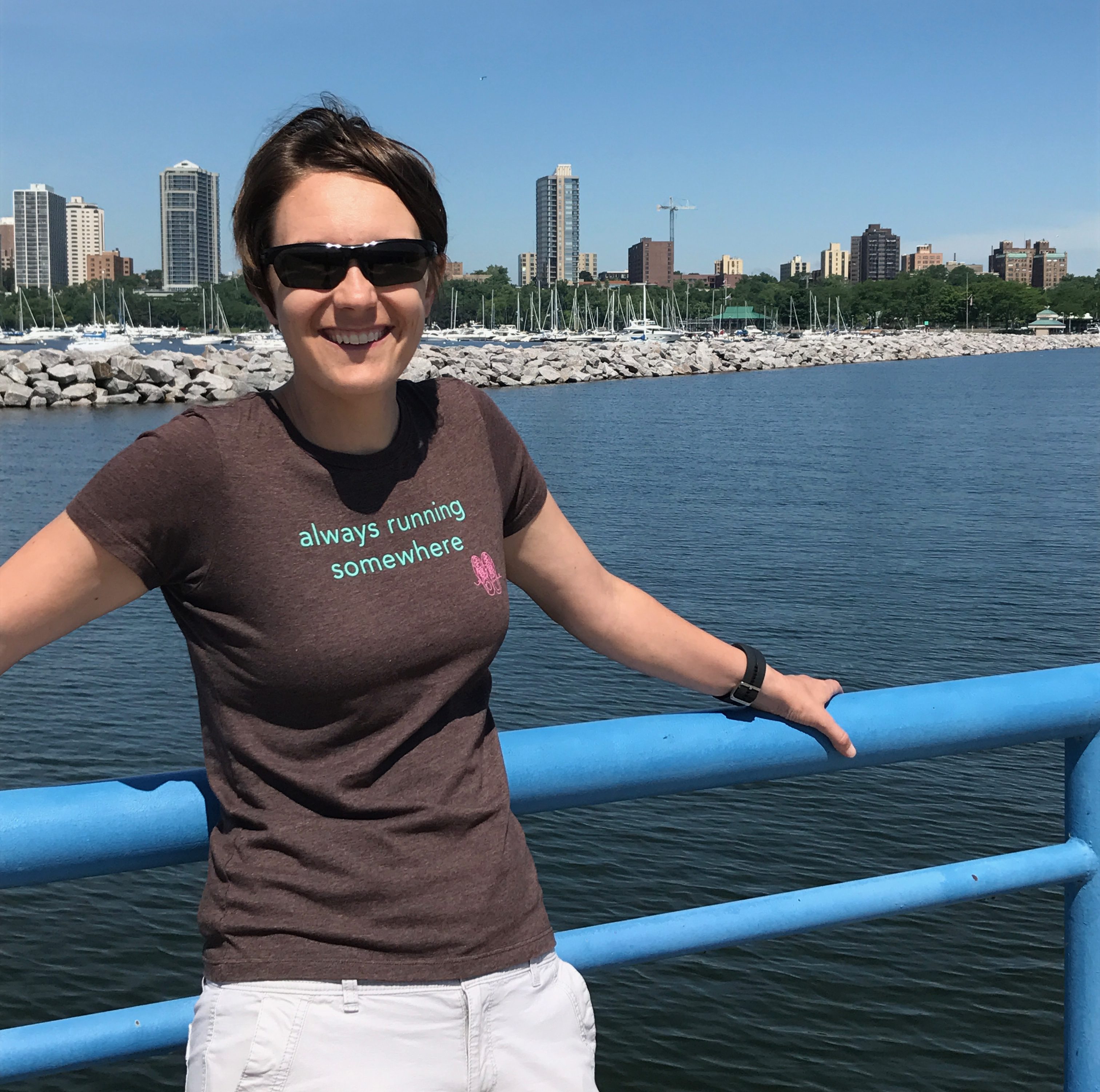 Rev. Anna Sorenson
Director of Operations
Anna served on outdoor ministry staff in four states while discerning her call to ordained ministry in the Lutheran Church. She has served as pastor of four ELCA congregations in rural Wisconsin. She has an STM from Lutheran Theological Seminary in Philadelphia, an MDiv from Princeton Theological Seminary, and an undergraduate degree from Gustavus Adolphus College. In addition to putting up with Jake and balancing the many responsibilities of a pastor, she serves as a cross country coach, chauffeur of children, and Jake's most reliable editor. Her work for Sacred Playgrounds includes finances, communication, and presentations.
Jared Rendell
Director of Communication and Innovation
Jared oversees all aspects of communications and marketing. He has been connected with the Sacred Playgrounds team from the start, designing our logo, website, graphics, and helping strategize communications & marketing. He also co-hosts and produces the Sacred Playgrounds Podcast.
He and his wife, Anna, along with four kids live in Farmington, MN. Jared spent a number of years in both parish and outdoor ministry, serving as a program leader at two camps in North Dakota, and then as a coach and designer for a number of camps and churches across the country. He loves hanging out with his kids, playing guitar, drinking too much coffee, and paddling his canoe.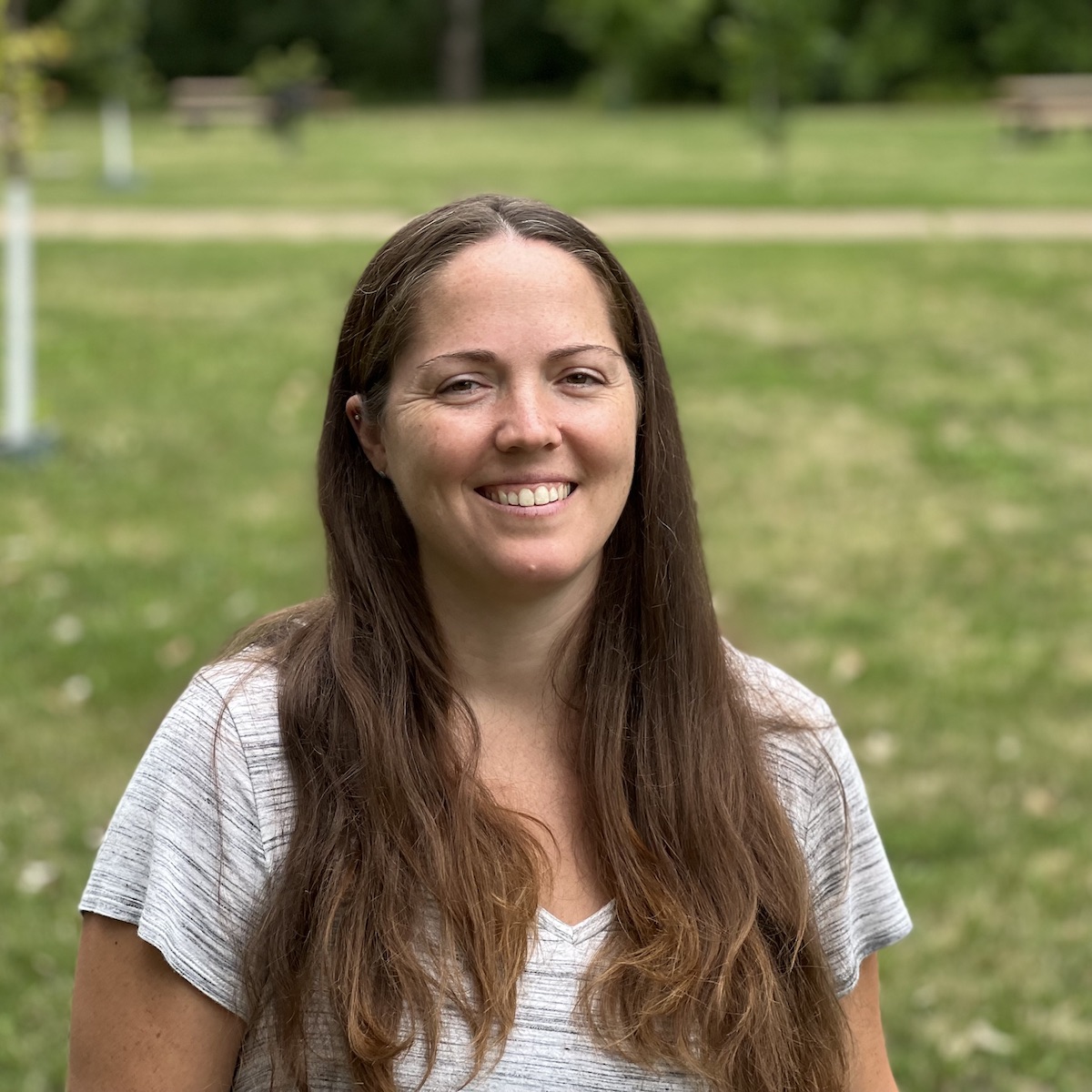 Kelsey Blinn
Research Coordinator
Kelsey is originally from Buffalo, Minnesota and currently resides in Mounds View, Minnesota with her husband, Nathan, and two young children Noelle and Charlie. They are excited to share their love of the outdoors with their children and eventually attend camp.
Kelsey attended Luther College in Decorah, Iowa and graduated with a degree in Religion and Women & Gender Studies. Throughout and after college, Kelsey worked in Outdoor Ministries, including year round at Sugar Creek Bible Camp (WI) and EWALU (IA). In 2009, Kelsey joined Young Adults in Global Missions to serve in Malaysia for a year. Upon her return to the US, Kelsey pursued a degree as an Occupational Therapy Assistant and still enjoys doing this work on-call today. Kelsey stays connected to her ministry roots in her work with Sacred Playgrounds, Peer Ministry Leadership, and Service Learning Camps.