Holy Ground
a guide for summer camp staff
A spiral-bound guide and devotional written by camp enthusiasts and designed specifically for summer camp staff with refreshed content for 2023. This handbook includes a section with training support, daily devotional covering 12 weeks of the summer, and appendix with additional resources. Early and large order discounts available.
PRE-ORDER NOW
About holy ground
Summer staff are the heart of outdoor ministry.
1: Training & outdoor ministry foundations
The front section of the guide is filled with resources that support training and onboarding, as well as familiarize staff with the foundations of effective outdoor ministry. It includes the 5 fundamentals of effective camp, mental health support, conflict resolution, and more.
2: A 12-Week Devotional
Designed for your incredible summer staff and written by current and former summer camp staff members, this 12-week devotional serves as a centering and resting place for their spirit each day. It is built to walk with them through their summer staff journey.
3: support resources
The back section is filled with helpful resources for your summer staff to use personally and in their roles. It includes things like a Bible reading plan, prayer support, devotion how to, and more.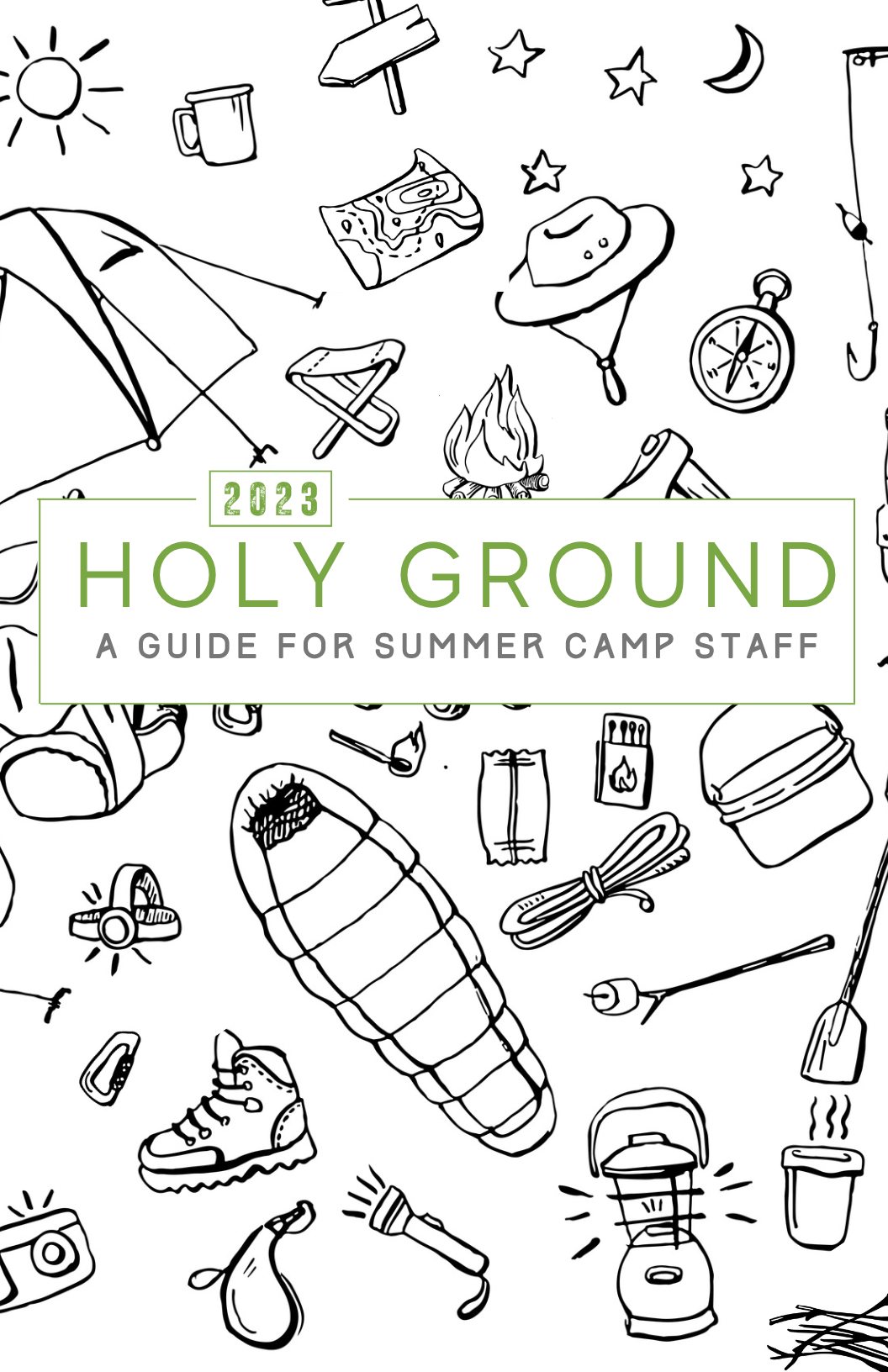 holy ground
About the Book
What's in a name?
Your camp is the kind of ground God spoke of in Exodus when God asked Moses to remove his shoes because it was holy. This is the kind of gritty foundation this guide offers to each staff member who receives, uses, and personalizes it.
How it looks & feels
Spiral-bound to open and use easily
Designed to be personalized and colored on everywhere, from the interior to the covers
Devotions written in 4 sections each day: Word (scripture), Wonder (devotion), Pray (written prayer), and Ponder (question or action).
Standard book size to fit easily in a backpack or binder.