the findings
What we're learning and why it matters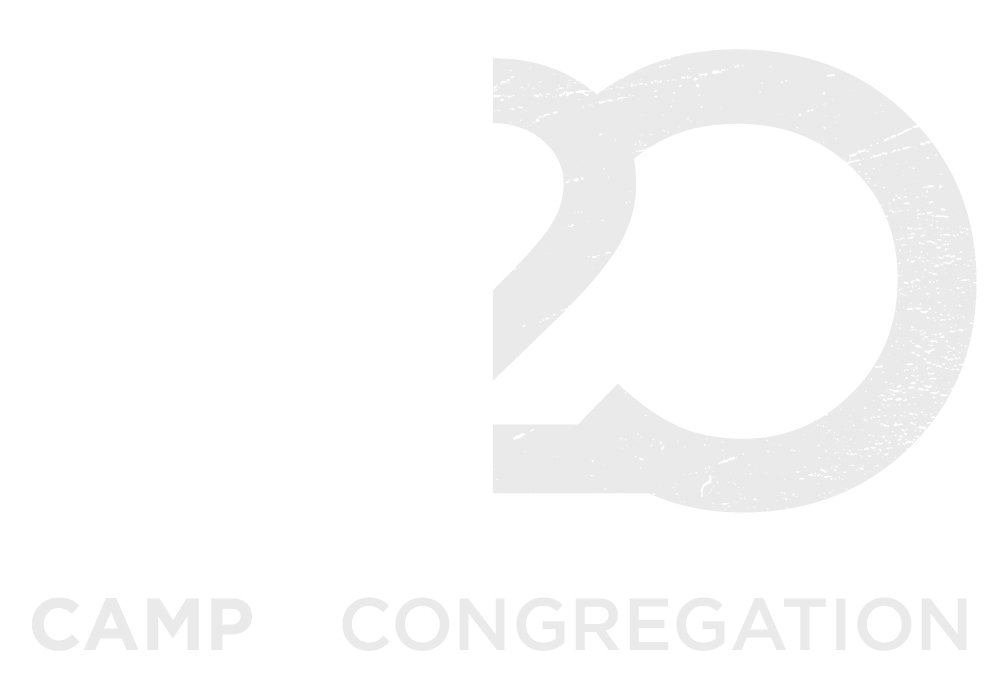 Congregational Leader Interviews
Where we started
We've had dozens of conversations with congregational leaders about their experiences with traveling days camps. This map shows the spots we've had these helpful conversations, a key starting point in our research. Our next step is to visit 16 sites that launch traveling day camps during the summer of 2019.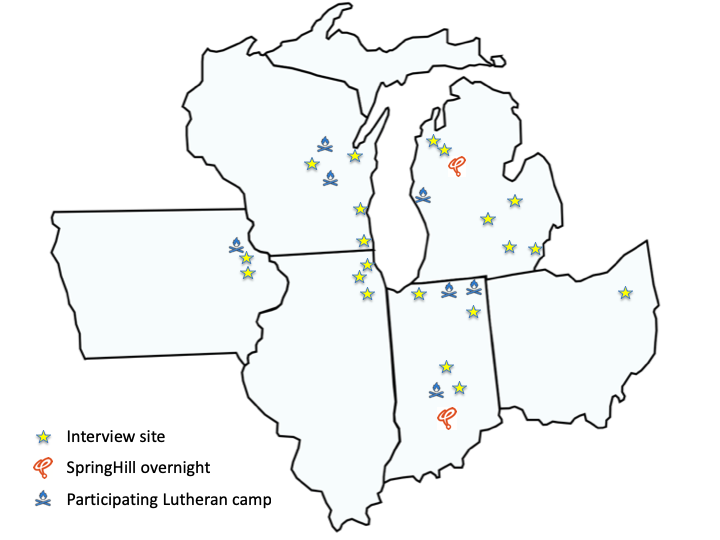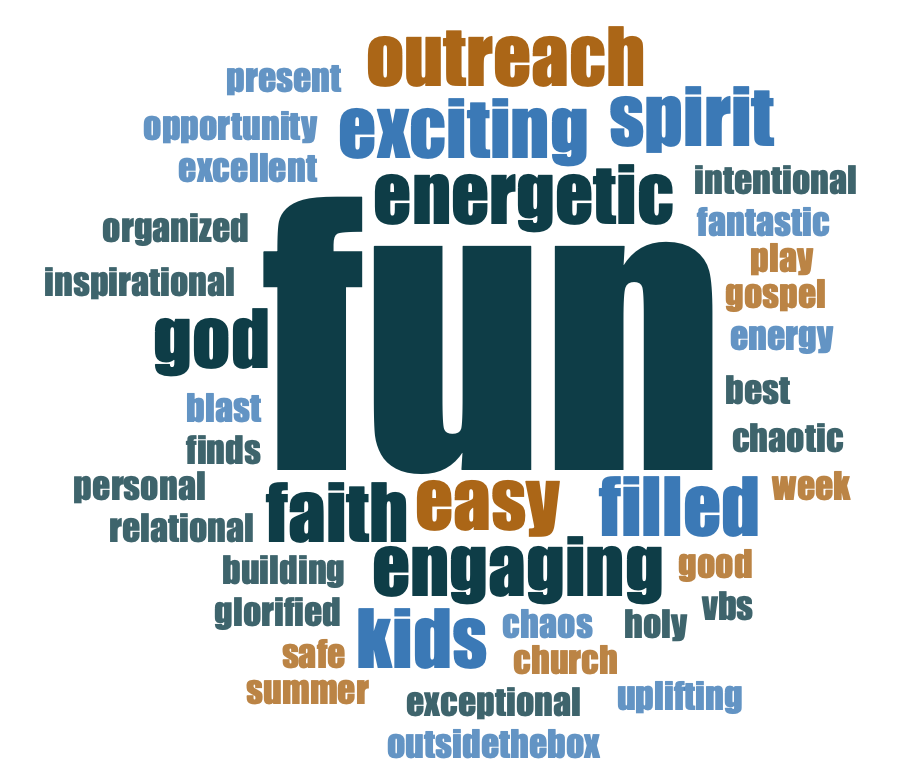 What we're hearing
These are the key words and phrases we heard during our interviews with congregational leaders. The larger the word, the more often we heard it shared as a descriptor for the experience these leaders and their participants had when they partnered with an outdoor ministry for a traveling day camp. Below, you'll find 7 themes that became clear as we continued in these conversations.
Traveling Day Camp thrives as a partnership between the ministry of the camp and the ministry of congregations in their distinct communities.
Traveling Day Camp is an outreach ministry, with the primary focus of spreading the Gospel and a secondary focus of expanding constituency of both camp and congregation.
Traveling Day Camp is a hybrid of summer camp and Vacation Bible School.
Traveling Day Camp thrives as 
an educational ministry centering on fun, high-energy, participatory activities.
Camp staff members are the primary agents of Traveling Day Camp's strategy and success.
Traveling Day Camp
provides valuable services for the congregation and community.
Traveling Day Camp
provides a space of encounter for often segregated groups, leading to greater mutual understanding, relationship, and bridge-building.
Learn more about our outdoor ministry research
The wisdom of camp, shared throughout decades of learning about God and each other, shows us how effective and impactful faith formation can happen through outdoor ministry experiences when 5 fundamental elements come together uniquely at camp. Use the button below to begin exploring what we're learning about what makes camp thrive.