Jacob Sorenson, PhD
Researcher, Consultant
Jake first heard the call to ministry as a high school camper at Sugar Creek Bible Camp in Wisconsin. Since then, he has followed his passion for youth and family ministry, young adult ministry, and especially outdoor ministry. He served on summer camp staff for five summers at Sugar Creek and Sky Ranch in Colorado, where he met his wife Anna. They attended Princeton Theological Seminary together, where they both received the Master of Divinity degree in 2005. She continued pursuing her call to ordained ministry, while Jake served as a full-time camp minister and youth minister at Crossroads Outdoor Ministries in New Jersey (director), Good Shephered Lutheran Church in Pennsylvania (Youth Minister), and one more time at Sugar Creek in Wisconsin (Program Director). He returned to academia at Luther Seminary in 2012, determined to expand the research and deep theological thinking in camping ministry. He received his PhD in Practical Theology in 2016. During and following his studies, he has participated in numerous research projects, including the Confirmation Project, the Effective Camp Research Project, and the Lutheran Campus Ministry Research Project. He continues his work on scholarly research, education, and consulting. He has published numerous articles on camping ministry and ministry with young adults. He has trained summer camp staff, presented to full-time camp ministers, and consulted with camp boards at more than thirty camps in a dozen states and five denominations. He currently resides in rural western Wisconsin with his wife Anna, who serves as pastor of an ELCA congregation, and their two boys, Elijah (13) and Nathanael (10). In addition to spending time with his wonderful family, Jake enjoys running, gardening, and most outdoor recreational activities.
Presentations and Workshops
Jake has engaged in Christian education at every level from elementary to adult. He leads interactive workshops, keynote presentations, online webinars, and educational classes on a variety of topics related to his areas of research.
Confirmation Ministry
Summer Camp Outcomes
Campus and Young Adult Ministry
Christian Education Beyond the Classroom
Effective Faith Formation in the First 3rd of Life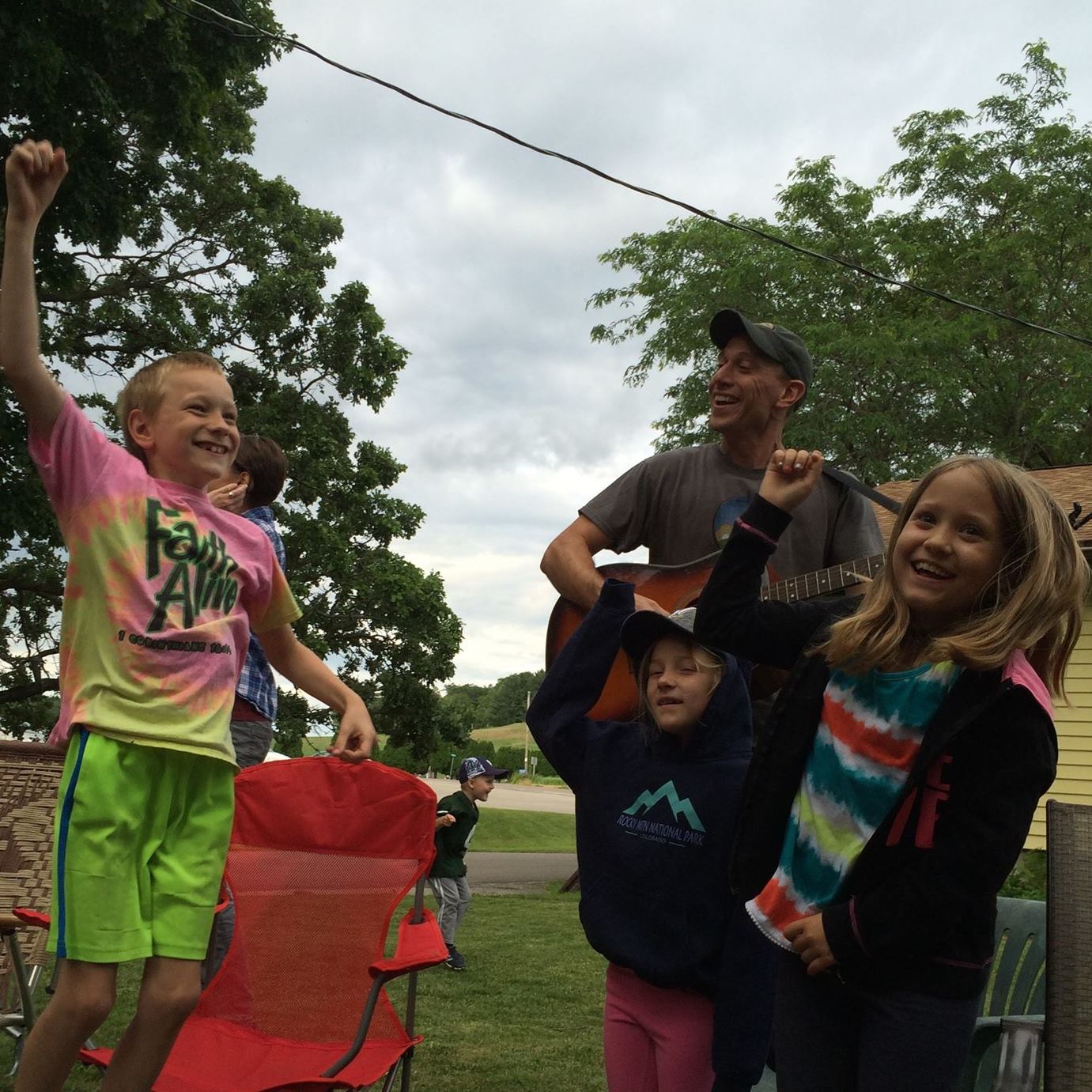 Short form bio for publication or presentation venues:
Jake Sorenson is the founder and director of Sacred Playgrounds, a ministry offering research and training to camps and congregations. He is committed to bringing scholarly attention to the field of outdoor ministry and helping ministry organizations live into their mission. He has a PhD in practical theology from Luther Seminary, an Mdiv from Princeton Theological Seminary, and more than fifteen years of experience in camping ministry and congregational youth ministry. He has authored numerous articles on camping ministry, has taught in colleges and seminaries, and has presented at camps and conferences across the country. He lives in rural Wisconsin with his wife Anna (a Lutheran pastor) and their two boys, Elijah and Nathanael. He enjoys gardening, running, singing around the campfire, and most outdoor recreational activities.
Current Research Projects
Other Articles and Writings