It is an exciting but nerve-racking time for Christian camping. The uncertainty and persistent stress of the past three years has given way to cautious optimism. A new survey of Mainline Christian camp directors sheds light on the state of camping ministry.
This was the fifth bi-annual survey of camps affiliated with Outdoor Ministries Connection (OMC), a partnership of six camping organizations. We heard from nearly 300 camp directors from across the United States and Canada. See the full report here! Here are the highlights.
Pandemic Recovery
There was strong evidence for progressive recovery from the COVID-19 pandemic, which had devastating impacts on the camping industry. About half of camps were completely closed in summer 2020, with almost all of the others operating at reduced capacity and limited programming. There was an even bigger drop in retreat participation, and half of camps played off or furloughed year-round staff. The effects continued in 2021, with most camps operating at limited capacity.
There was some relief in 2022, even as the pandemic drug on through the early spring. Three-quarters of camps saw higher enrollment, compared with the previous summer, and about a quarter were back to pre-pandemic levels. Though overall camper numbers remained well below 2019 levels, the steady recovery offers a hopeful sign for the coming summer.
Directors also reported improved retreat numbers in 2022, along with fundraising revenue that was higher, on average, than the previous year. These are all reasons for optimism and signs that the state of camping ministry is strong.
Staffing Challenges
Staffing is the greatest challenge facing camp directors at the beginning of 2023. Over a third of directors reported at least one vacancy in their year-round staff. Summer staff was the biggest problem. Over three-quarters (81%) of OMC camps were understaffed in summer 2022. This put pressure on their programs, resulting in limited capacity and programs that had to be canceled altogether. The most common programs to be canceled were high adventure/wilderness programs and traveling day camp, which was showing great promise as an innovative program prior to the pandemic.
The lack of staff also affected program quality, evident in the Effective Camp Project surveys. Parents rated the overall camp experience lower than in any previous year of the study, and more campers reported a poor camp experience. Being short-staffed also put pressure on the staff who were present, negatively impacting their experiences and their desire to return in future years.
Over half of directors identified staffing as one of the top three threats facing their ministries. However, there are hopeful signs that the staffing crisis is easing as summer approaches. With pandemic restrictions finally over, camps can once again recruit on college campuses, and young people are more willing to consider summer jobs in the hospitality industry. Camps have also responded to the crisis by redoubling their recruiting efforts and seeking alternative ways to staff their programs, including shorter staff commitments. Most noticeably, camps have finally begun increasing summer staff salary. Average summer staff salary rose only about 14% from 2014 to 2020 (while camper fees rose at twice that rate), and then it jumped by 24% in 2022. While evidence from summer staff surveys and the camp directors themselves suggest that increased salaries will not solve the staffing crisis, the increase shows renewed commitment on summer staff recruitment and retention.
Decline in Congregational Connection
Only 28% of responding directors said they had a "strong or very strong" connection to congregational ministries and the teachings of their faith tradition. This reflects a consistent decline since 2016, when the number was 41%. Historically, OMC camps relied heavily on their denominations and congregational partners for donations, summer camp enrollments, and retreat participants. In many ways, the camps were extensions of congregational ministries. Participation in Mainline Christian congregations has been declining for the past two decades, and this means that camps have gotten fewer campers and fewer dollars from these partners over time. Denominational splits, most recently in the United Methodist Church, have put camping ministries in challenging positions of serving factions of former congregational partners. Some congregations and denominational bodies have simply divested from their camping ministries, resulting in camp closures that sometimes occur with little warning. These events, in turn, motivate other camp directors to pull back from their denominational partners.
These rapid changes of the past two decades have precipitated missional crises for a number of camping ministries affiliated with OMC. Some have progressively downplayed their denominational identity, and others have downplayed their Christian identity altogether, becoming what I have termed "nominally Christian camps." Others have effectively separated their Christian activities and programs from more general or secular offerings, becoming what I have termed "compartmentalized camps." When the OMC survey began in 2014, fewer than a third of responding camps were either nominal or compartmentalized camps. That proportion has since doubled to 61% of responding camps in 2022. As with many other things, the COVID-19 pandemic seems to have accelerated the denominational crisis. Camp directors and boards face a critical juncture that goes to the heart of their mission. What is the purpose of Christian camping ministry?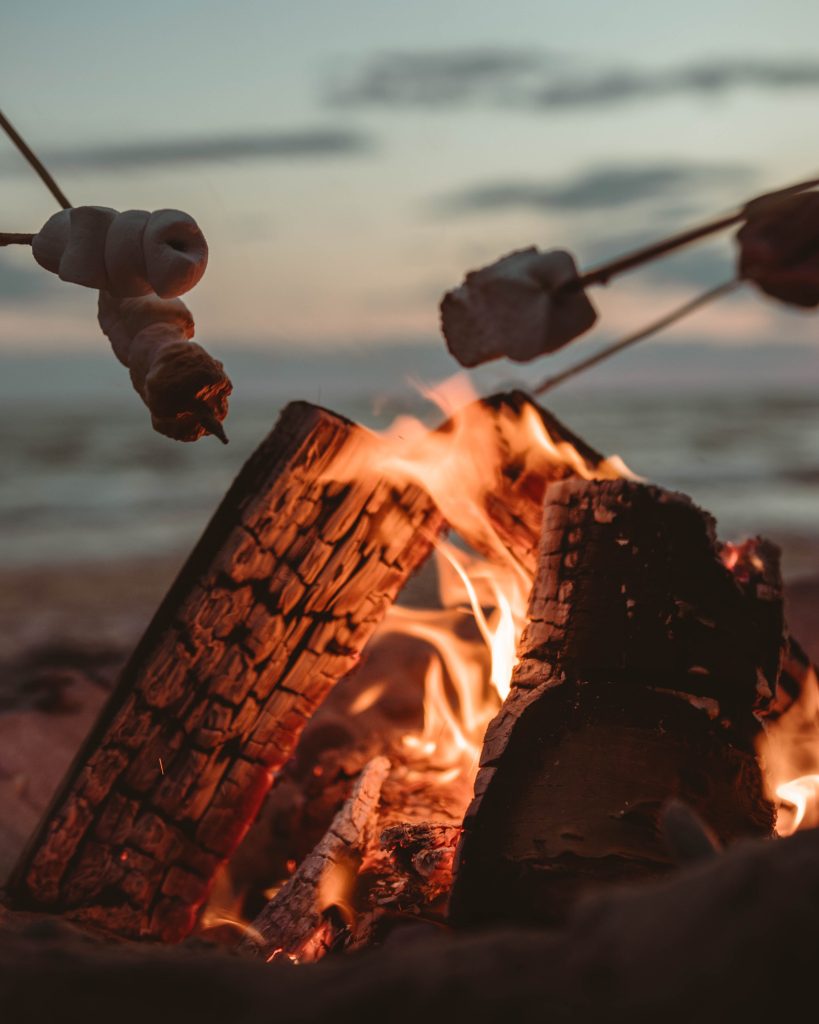 The Top Priorities of Camping Ministry
Since the OMC survey began in 2014, we have asked camp directors to rate the importance of a long list of camp priorities. Every year, the top priority has been "safety for all participants" (thank you, Jesus!). The others have begun to shift. When we got the first survey results in 2014, I made a big deal of the fact that "fun for all participants" was ranked 6th overall. The middle four priorities, fit snuggly between fun and safety, were:
Fellowship and community building
Self-esteem and character building
Facilitating participants' experiences of or encounters with God
Individual faith formation
I reasoned at the time (and rejoiced) that these priorities formed the heart of camping ministry. Over the years, facilitating experiences of God and faith formation have begun to slip below fun (in 2022, fun moved up to 4th). Some camp directors also prioritize social issues above faith formation and experiences of God. Many rate "taking a stand on moral or ethical issues" and "peace and justice awareness" higher than the priorities specifically related to faith.
This is concerning to me, not because I disagree with prioritizing social justice or ethical concerns, but because I disagree with prioritizing them at the expense of our Christian identity. Christian camps and retreat centers are discipleship ministries. Our core mission is to facilitate relational encounter between the self, the other, and God in a set-apart space. Ethics and social action flow from our faith commitment and connection to God. We must remain rooted in Christian teachings and connected to our partner ministries.
There is much to be hopeful for as the summer of 2023 approaches. Enrollment is trending up, the staffing crisis is beginning to ease, and people see the value of set-apart, unplugged spaces. The state of camping ministry will remain strong, as we remain committed to our core mission and values.