by Kelsey Blinn, Sacred Playgrounds Research Coordinator
How do you plan events? Training? Workshops? Staff continuing education? Does it get overwhelming and bog you down? It is a process that takes a lot of time and energy to organize and initiate. It is amazing when we can find those resources and speakers that we trust to come in and help take some of that burden off our shoulders. I remember planning staff training for my staff of 53 and thinking: What do I really want them to learn during each session? What are some key skills they will need to use to be great counselors, support staff, and an effective community? Because we want to equip everyone with every possible skill they will need, it isn't easy to evaluate all the choices and then narrow them down. After careful consideration of the skills needed, I chose to focus on three main categories: safety, empowerment, and community. Staff need to be safe in their jobs and create a safe environment for all of the youth and families that visit. Staff need to be empowered in what they are doing and take ownership of their programs. Staff need a community to support them, guide them, and walk with them. One resource I found that connects to all three of these focus categories is Peer Ministry.
SAFETY
Peer Ministry is designed to work well with all denominations because it originates from the story of the Good Samaritan. The purpose of safety as a category is to create a safe space to facilitate learning and growth by building safe relationships, learning skills to communicate successfully, and learning how to actively listen. Rooted in the story of the Good Samaritan, Peer Ministry invites groups to participate in a number of lessons and exercises to define what it means to be a good Samaritan in today's world and in their own personal setting. The environment we strive for is to invite everyone to participate at their own comfort level, feel included, and feel they are able to openly share without judgment. During staff training, it is crucial to create a safe and open community that leads to a healthy environment, which then filters into the programming and the building of relationships with those who visit.
(read about Safe Space as a characteristic of effective camps.)
EMPOWERMENT
An empowered staff determines the success of programs and their future. It is important to empower them with the skills to carry out the programs successfully. When staff are given ownership to a program or event, it is more likely to be carried out to a higher degree. There is an increased level of pride in implementing the activities, discussions, and connections. They become more confident in what they are doing. Peer Ministry can help them grow in that confidence by equipping them with the skill set to lead, have those large/small group discussions, and recognize varied group dynamics.
COMMUNITY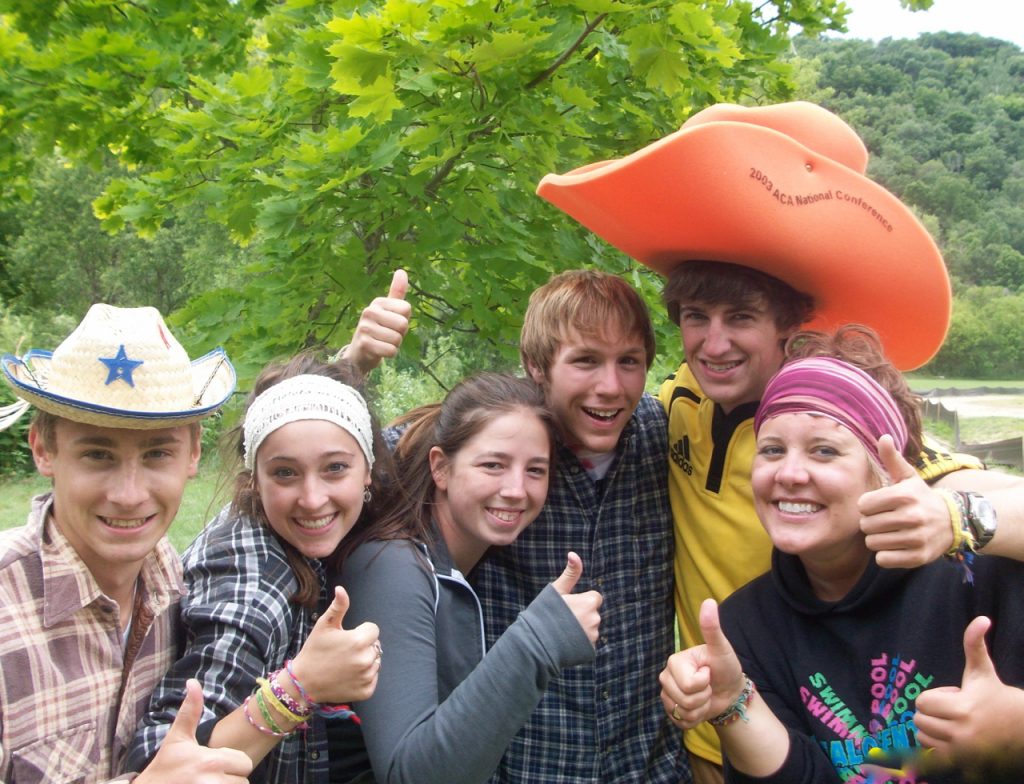 As a staff joins together for the first time, it is vital for them to come together as a community. When a staff is in a community together they create a more welcoming environment and cohesive program, especially for those who participate during the summer. Peer Ministry equips staff with the tools to lead, connect with one another, and take ownership in the program. It gives them the tools to initiate conversations in a meaningful way, build relationships, and practice leading activities.
(read about Relational as a characteristic of effective camps.)
WRAP-UP
I still remember when I was a young staffer sitting through two weeks of staff training. Many topics still stand out as being useful in life, but one that really stands out was our session on Peer Ministry and how it doesn't just apply to working at camp but also to everyday life. I have since used Peer Ministry as a former youth leader and find it to be an instrument of success for all ages. Peer Ministry provides curriculum for teens, young adults, adults, and it now has a new edition called Young Samaritans for upper elementary. Peer Ministry is a great resource that provides staff with skills to develop a safe environment for learning, empowerment to be successful in their mission, and leadership resources to create a dependable sense of community.
Check out Peer Ministry Here