We made it up the mountain at midday. It was the day after camp ended. Most of the summer staff had already departed, and the rest were packing up. Exhaustion was in the air, almost palpably. I distinctly remember the feeling. After weeks of expending tremendous emotional, physical, and spiritual energy, there is a huge let-down as summer camp comes to a close. But the exhaustion seemed somehow deeper. It was, after all, a uniquely challenging summer.
We were at Sky Ranch Lutheran Camp, where I had spent three summers on staff a couple decades ago. Like most camps across the country, Sky Ranch canceled regular programming in 2020 because of the COVID-19 pandemic. But they were hit with a second calamity that fall: the Cameron Peak Fire. I followed the forest service reports every day as the fire raged closer and closer to camp, finally engulfing the perimeter. Divine intervention, most directly through the heroics of the firefighters on the ground, saved the major structures. But the high ropes course, platform tents, sauna, and amphitheater all burned, along with miles of trails that will not be shaded again for decades.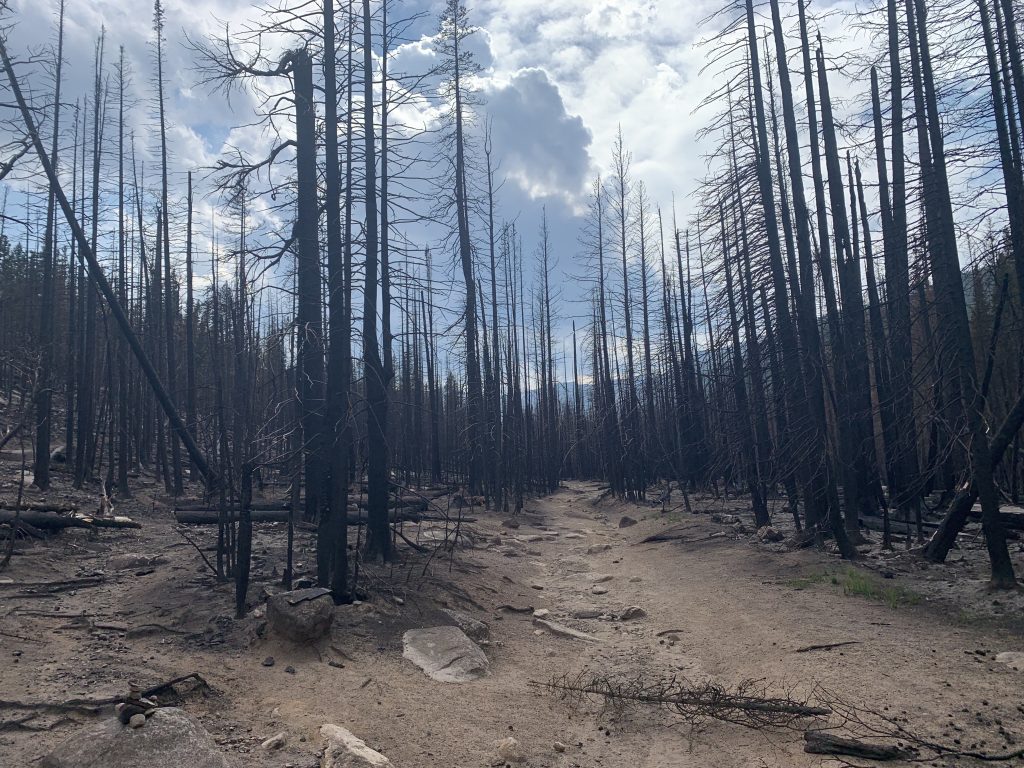 All of this, combined with staffing shortages, made for a particularly challenging summer. And yet, Sky Ranch rose from the ashes and the ravages of the pandemic to offer camp to hundreds of campers this summer. Make no mistake: it was hard. But life, laughter, and grace were present in that place. God brings new life from death at camp.
Many directors I speak with say that 2021 was the most challenging summer they ever experienced. In fact, it may be the most challenging summer in the history of camping ministry. Our communities needed camp more than ever this year. Children, parents, and educators were all longing for the gift of face-to-face encounter in the camp setting, unplugged from screened technology. But that longing and deeply felt need did not make camp easy. 
Directors navigated challenging, often conflicting, and constantly changing COVID-19 mitigation strategies. Most of those with well thought-out procedures operated COVID-free all summer long, a great testament to the safety of camp. However, some altered their programs or closed early because of positive cases. This specter hung over every camp that operated this summer. If all of these challenges were not enough, the deep political and social divides spilled over into camp. Many parents freely (and oftentimes rudely) expressed their displeasure about the guidelines that each camp had painstakingly put in place. And these were only the COVID challenges.
Staffing was harder than any previous year. There were fewer returning staff because of 2020 closures, and the traditional means of recruiting college students were not allowed. There was also unprecedented competition for young adult workers because the leisure and food service industries were rapidly reopening, all of them targeting the same age group. The result was camps across the country operating understaffed. This forced camps to operate at lower capacity and even cancel entire programs. Stress on summer staff and full-time staff was oftentimes overwhelming, and this inevitably spilled into the camp community.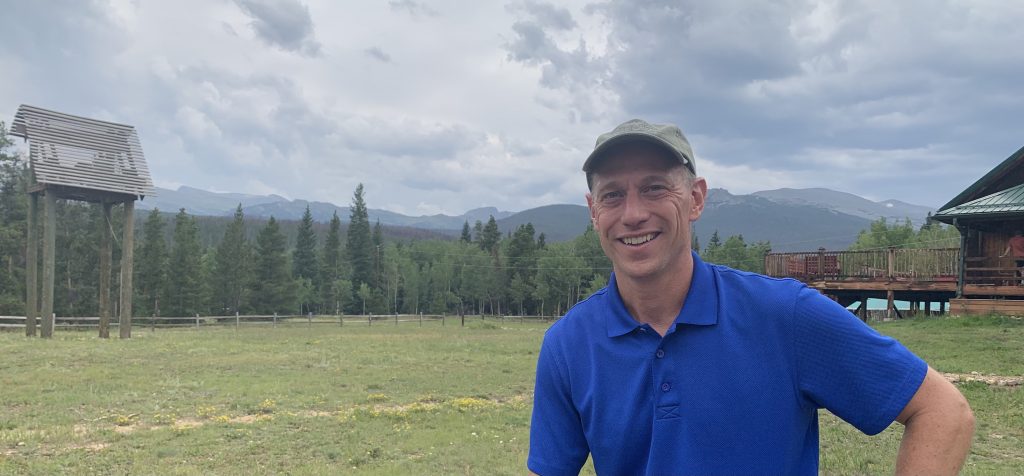 I walked the trails at Sky Ranch, thankful for the ministry of this amazing place over the years, thankful that it endured fire and pandemic to serve so many more in years to come. There were places along the trails that were completely burned. From treetop to undergrowth, everything was black or ashen: a post-apocalyptic scene. But in the midst of this desolation, flowers were blooming, splashing vivid colors amidst the black-and-white background. New trees were just beginning to grow. In fact, the seeds of a lodgepole pine are encased in resin that only opens in the heat of a fire. It literally takes the destruction of a fire to bring forth new life. What a tremendous metaphor for our faith! We believe in the God of the cross, the one who works through suffering, brings light from darkness and life from death.
This was the hardest summer in camp history. But we made it through. Camps served a fraction of the total served two or three years ago, but it was millions more than 2020. Lives were changed for the better. The gospel was heard, and young people had a chance to minister to one another. It was hard. We were understaffed. Campers had more trouble than ever getting along and interacting with others after months of social isolation and communication mediated through devices. Bullying was more prevalent than ever, and we were less equipped to deal with these challenges than normal because we had fewer and less experienced staff.
We made it through, thanks to divine intervention and the tireless efforts of so many. Like the firefighters whose heroics spared Sky Ranch from the worst of the fire, God is working through our camp staff and constituents to sustain the vitality of our ministries. Like flowers from the ashes, new life springs with hope for the future. Look to the cross. Our faith tells us that we can expect great things to come. After the most challenging summer in camp history, we are now poised to spring forth with amazingly renewed ministries in 2022 and beyond. Well done, faithful servants. Take a deep breath (and hopefully a renewing vacation). Then let's get back to work sowing new seeds of faith.