Day Camp is a big umbrella term for diverse, community-based camping models. In faith-based ministries, there is a unique model called Traveling Day Camp. Shared characteristics usually include: camp counselors traveling to local communities in partnership with a congregation that hosts a week of camp on their site. When looking across camps and denominations, however, different models emerge. The Camp2Congregation research project explored different Day Camp models with five camps, two denominations, and sixteen congregations to further understand Day Camp. Notably, this study occurred during the summer of 2019, prior to the COVID-19 pandemic. Even still, thinking through these differing Day Camp models is more important now than ever with camping ministries across the country reimagining their ministries.
The Sacred Playgrounds team partnered with five camps to explore their models and learn more about Day Camp. One large nondenominational camp, SpringHill, and four Lutheran camps, Ewalu, Living Water Ministries, Crossways Camping Ministries, and Lutheran Outdoor Ministries Indiana-Kentucky, partnered in this Day Camp research. The results indicated more consistency between the Lutheran models, compared to the SpringHill model which was repeated at multiple congregations. The strengths of each are described below.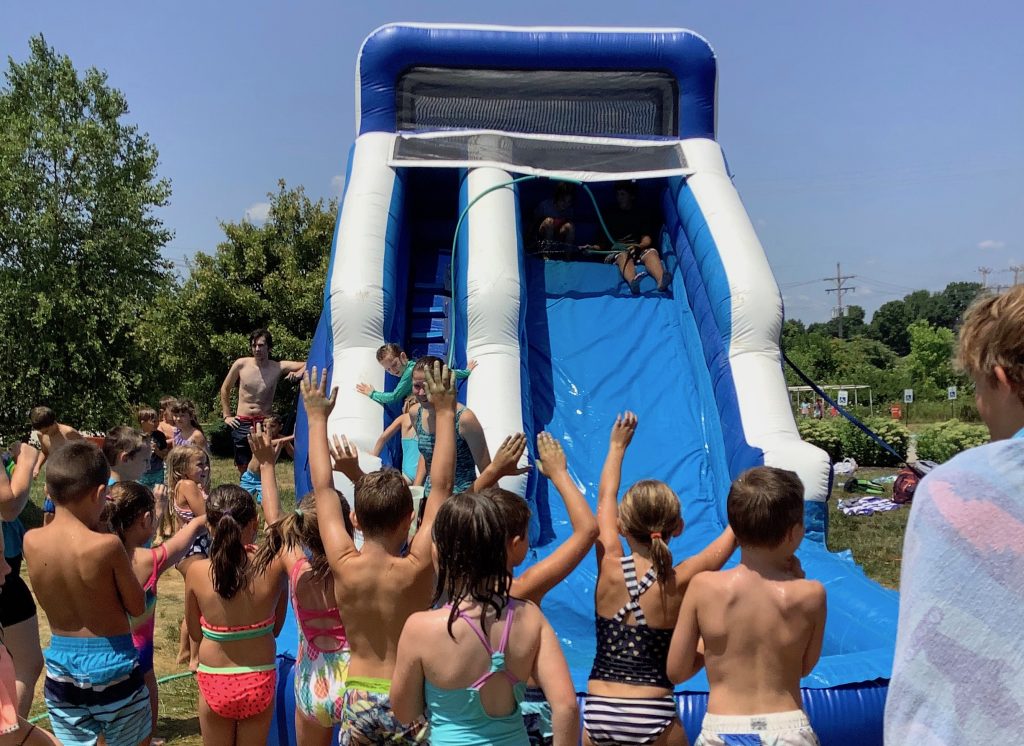 SpringHill's Day Camp model involved hundreds of traveling staff who served thousands of campers each summer across multiple states. Each Day Camp had dozens of SpringHill summer leaders facilitating programs for large groups of campers, usually more than 100 and oftentimes more than 300. The strengths of their program included:
Adventure: It was always clear when SpringHill comes to town because of the adventure apparatus that travel to each site. Their teams traveled with giant water inflatables, high ropes course elements, and a mobile rock wall. Campers looked forward to the exciting, high adventure activities of their Day Camp that occurred throughout the week.
Organization: SpringHill had an online administration database where campers registered through a central registry system. This allowed for continuity and consistent standards for campers and families with their registration process. It also provided for rapid growth in the number of campers served each summer.
Affirmations: Every week, camp counselors concluded the week with individualized affirmations that were hand selected for each of their campers. These affirmations were based on the experiences that the counselors and campers shared throughout the week together. Counselors affirmed the strengths of the campers with campers and parents present and accompanied the affirmation with a Bible verse.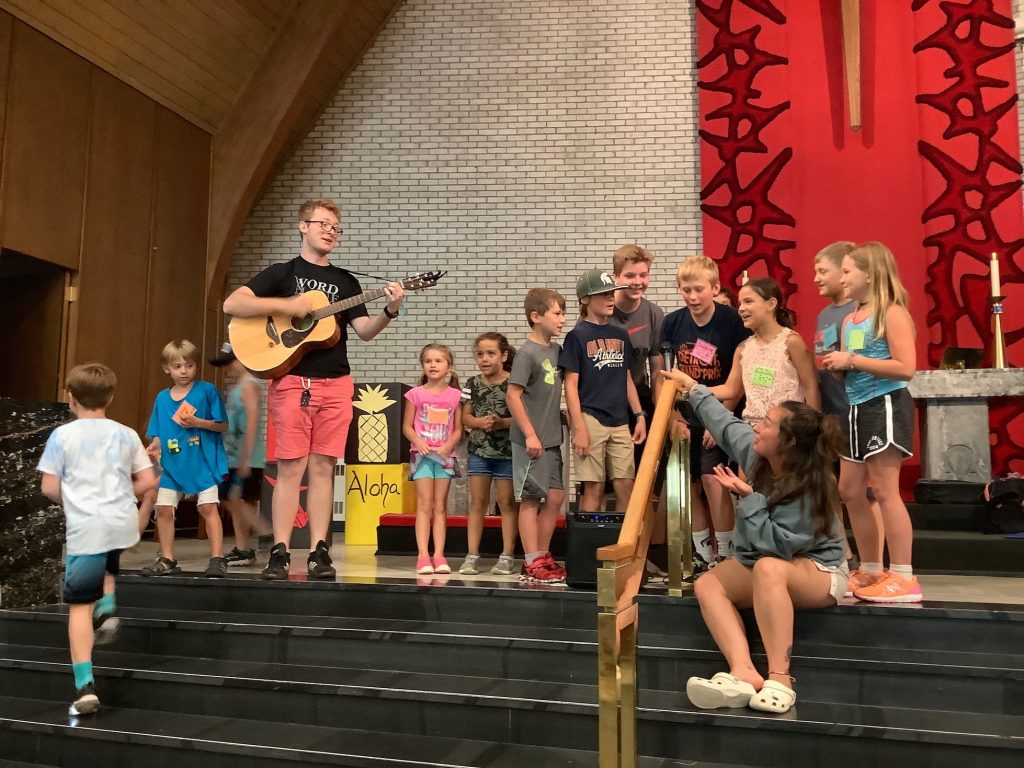 The four Lutheran camps operated with a similar model amongst each other, as compared to SpringHill. They were generally much smaller, with the largest Day Camp's of 90-120 being about the same size as the smallest SpringHill programs. As opposed to dozens of staff, they usually sent one small team of 3-5 counselors to each site. The strengths of their programs included:
Worship: Campers left Day Camp singing the Day Camp songs. Worship songs were interactive and repetitive to encourage retention and learning. Counselors also included campers in all elements of worship services and provided leadership opportunities for campers within worship.
Relational: The staff-to-camper ratio was often low, which allowed for strong relationship building. Counselors had the time and opportunity to connect with their campers in their small cabin groups throughout the week. The feel of Day Camp was highly relational in these contexts, and the groups were usually small enough for every counselor to get to know every camper.
Contextual: Day Camp was often contextual for Lutherans with programs that utilized local resources, such as a petting zoo, or provided service opportunities, such as visiting a nursing home. Camps often adjusted programming to fit the needs of the congregations. With the support of congregations, the basic needs of campers were often provided for, including warm meals in low-income communities.
Each program model brought its strengths to the Day Camp umbrella and the campers clearly loved them all. Additionally, each model can learn from the strengths of the other to continue to enhance and grow their program. As we continue with the uncertainty and changing contextual realities in the midst of COVID-19, thinking and learning about other Day Camp models to reimagine what may be is more important than ever. With most camps on hiatus for summer 2020, it is an ideal time to restructure or even initiate Day Camp programs as we look towards summer 2021.