In Noblesville, Indiana, an outer suburb north of Indianapolis, the counselors in training (CITs) create a cheering tunnel for more than 120 elementary-aged children and their families to welcome them all to day camp at Genesis Church. Between two campuses, Genesis Church averages around 900 at weekly worship, and they engage more than 130 kids at the Noblesville campus alone on a weekly basis. The week of SpringHill day camp is an exciting time for teenagers from the Genesis Student Ministry to volunteer as CITs, engaging the elementary-aged "GenKids" from their church and being mentored by SpringHill staff members. The CITs are a huge presence at this day camp, with twenty-three of them volunteering their week to help make SpringHill day camp a success. The youth pastor of Genesis says that he has no problem recruiting this many CITs from the congregation. The number of CITs at Genesis is notably larger than most churches, which is a point of pride for the congregation. However, it is the quality that really makes this group stand out.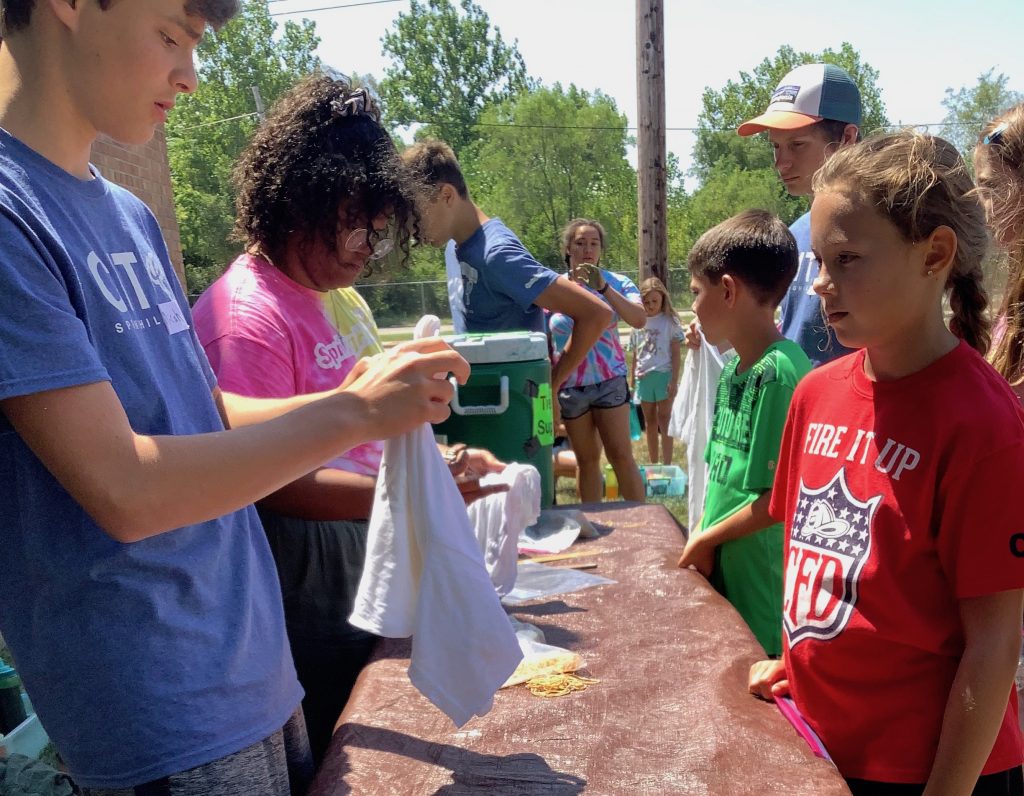 At the Gaga pit, a CIT teams up with a camper from his group against another group of campers. The CIT's team is seriously outnumbered. Anticipation builds as the game continues with no one getting out. The CIT turns to his camper and says, "We've got this!" The camper nods with determination. The Gaga ball bounces around and the game goes on until the CIT tragically gets out and has to exit the pit. As the CIT leaves, his eyes never leave his camper and he continues to cheer him on with the rest of the cabin. Finally, sadly, the camper from the CIT's cabin is out after holding strong while competing against a full group. The CIT makes sure to high five his camper as he exits the Gaga pit and tell him he did an excellent job. They didn't win, but good camp counselors (and CITs) know that winning is never the point of a camp game.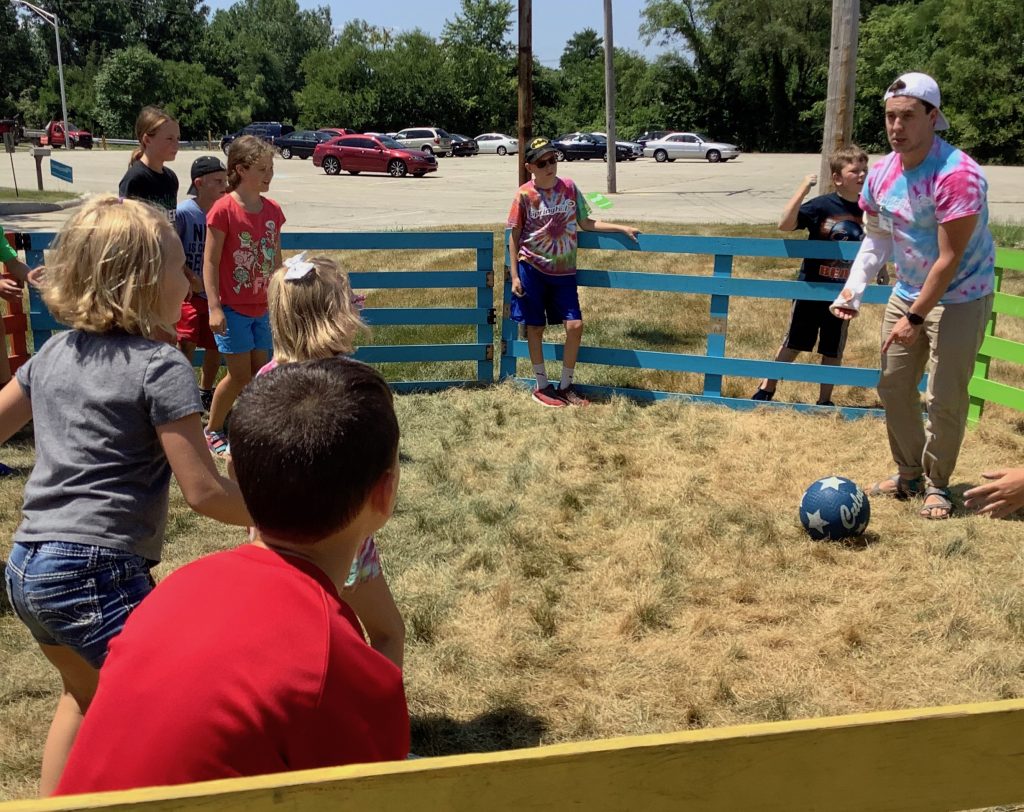 This moment at the Gaga pit is one of many examples of CITs encouraging the campers at SpringHill day camp. SpringHill staff benefit from CITs who are engaged with campers and serve in leadership roles to help camp run smoothly. This year is exceptional since two high schoolers, who were CITs the previous year at Genesis, were hired as SpringHill summer leaders. This means that two camper groups had a leader who is a member of their congregation. The campers will continue to see their SpingHill leaders at church throughout the coming year. This facilitates a summer leader's ability to greet campers by name as they walk into her group for the first time without looking at her list. "This is just a great opportunity to reach out to some kids," one CIT said, explaining, "I have Thought Out [a church program] on Sunday mornings with some of the kids, so some of them I know and I'm like 'hey' and I'm able to connect a little deeper with them. And then some of the kids I've never met before and [I am] then just getting to start to build those relationships." This means that the relationships developed at day camp can continue throughout the year amongst campers and those who volunteer with SpringHill.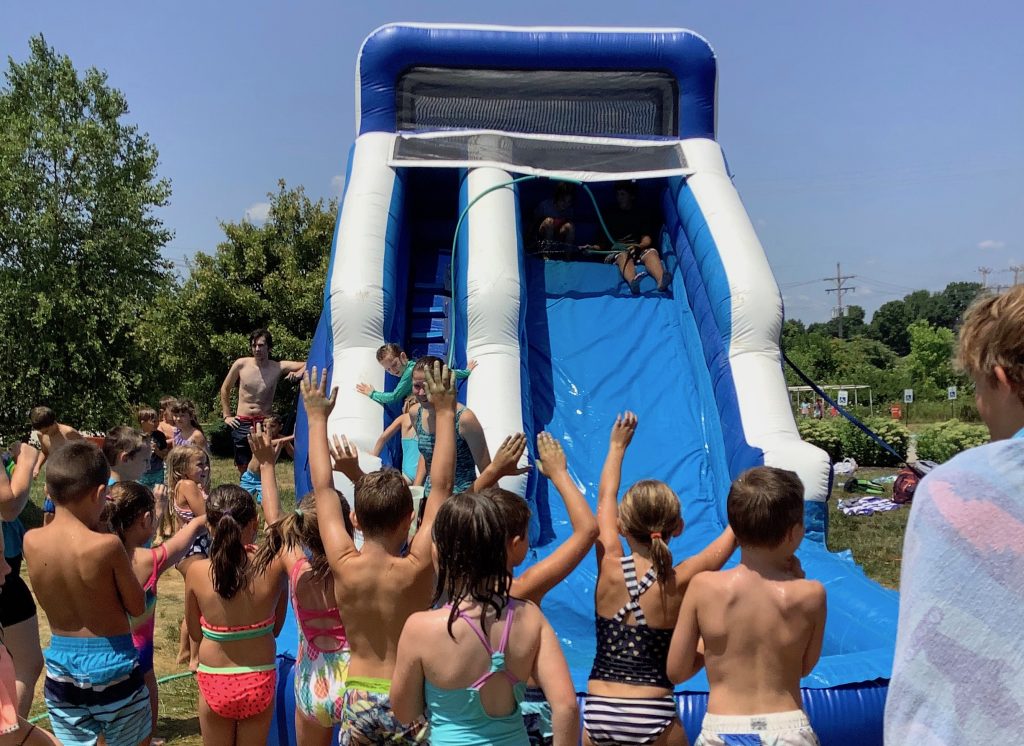 Many CITs reported coming back to volunteer at SpringHill day camp for multiple years. They enjoy helping the SpringHill staff with facilitating what they call "games with a purpose," as well as leading songs and organizing transition times. SpringHill staff members notice and acknowledge their helpfulness, taking on mentorship roles. At the tie-dye station, a staff member chats with a CIT while putting together t-shirt designs for campers. She tells the CIT that he is really useful and effective with the campers. The CIT says "thank you," while continuing to fold and scrunch tie-dye shirts. The staff member makes a point of asking the CIT if he has considered coming back next year, and he replies affirmatively. She then points out that, based on his age, he could be on staff next year. The CIT appears to be flattered and interested in the step up in leadership.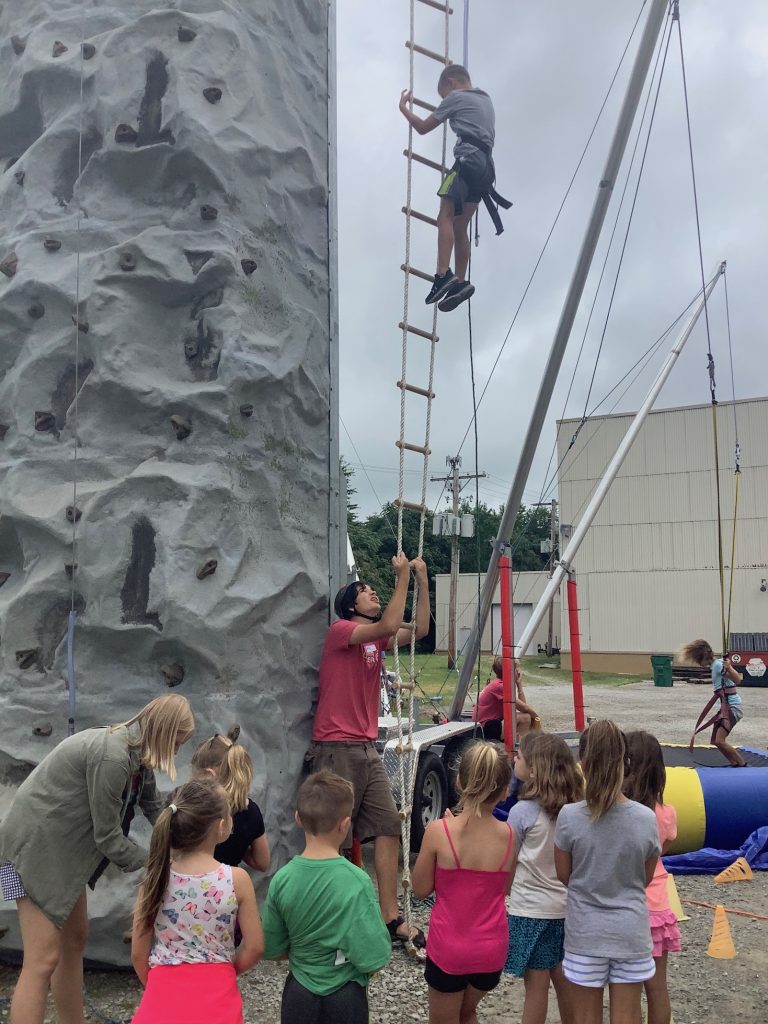 Another encouraging leadership encounter happens when a CIT and his youth pastor review photos that the CIT took of camp. The youth pastor gives the CIT pointers for making the photos even better by thinking through how each photo tells a story. This CIT has interned with the church and is using the week to further develop his media skills. Both the counselors and the youth pastor mentor the CITs by recognizing them and encouraging them to grow in their skills and leadership.
A cheering tunnel forms again at the end of the day, with CITs chanting the campers and their families back to their cars. The chants are silly "call and response" songs that people join in while high fiving the CITs on both sides. It is an exciting sight to see the next generation of leaders developing their skills and building lasting relationships with campers in their congregation.