"He gives strength to the weary, and increases the power of the weak!"
Nearly 100 elementary-age campers shouted the words in unison, as they first flexed their muscles and then drooped in a bodily display of weakness. They continued without hesitation through the memory verse for the week, which was actually three verses from Isaiah 40:29-31. They pantomimed stumbling and falling (like even young men do in verse 30), and they spread their arms wide to soar like eagles. I sat towards the back of the large worship area, but I could hear their voices loud and clear with no amplification.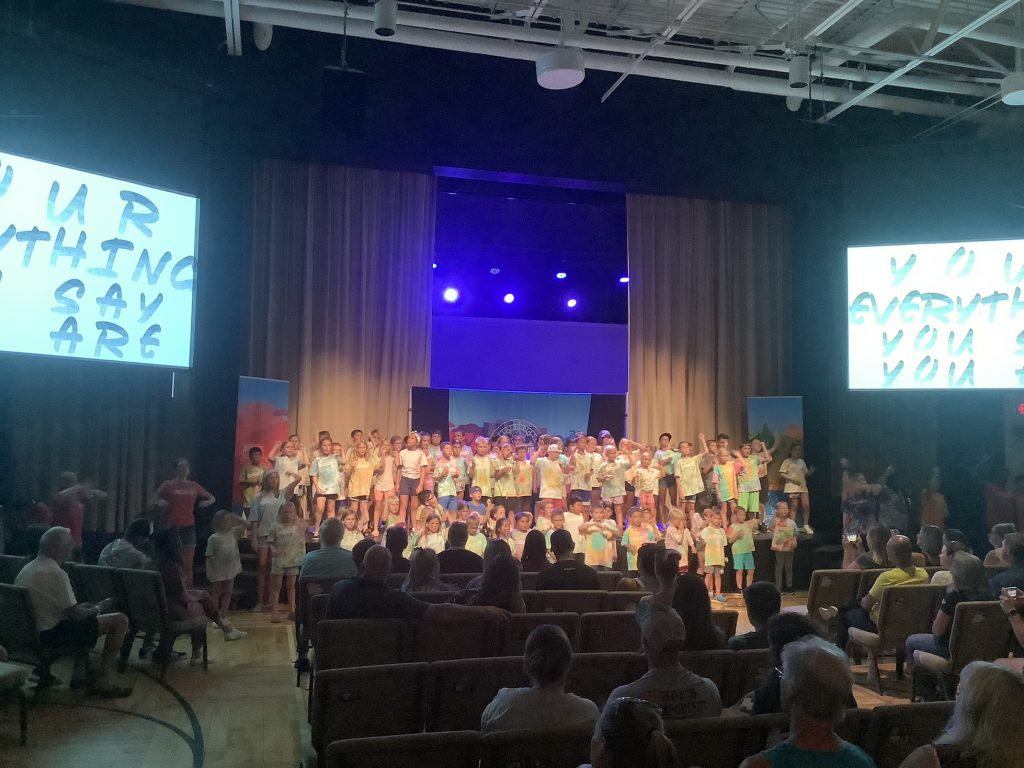 It was Friday afternoon, and I was at the closing program for SpringHill day camp at The Chapel in Lake Zurich, an affluent community in the northwest Chicago suburbs. Parents were sitting in rows of chairs, where a few hours earlier the young campers had been climbing a rope ladder and cargo net that dangled from the exposed rafters of the multi-purpose worship area. They watched a video showing highlights from the week, including close-ups of their children having fun on all of the equipment SpringHill brings to each of their sites: a climbing wall, water slides, inflatable obstacle course, Euro bungee, archery, and various high-ropes elements. The campers sang a few songs, but they did so along with recordings piped through the sound system. It looked as if only half of the kids knew the words and actions to these songs, and they might as well have been simply mouthing the words. The system was so loud that I could only hear Family Force 5. However, the memory verse was different. It demonstrated that these young campers were attentive during the week and had something to show for it. This demonstrated to me the importance of bodily movement in instruction and giving children a voice. With the sound system turned off, their voices could be heard loud and clear. And it was beautiful.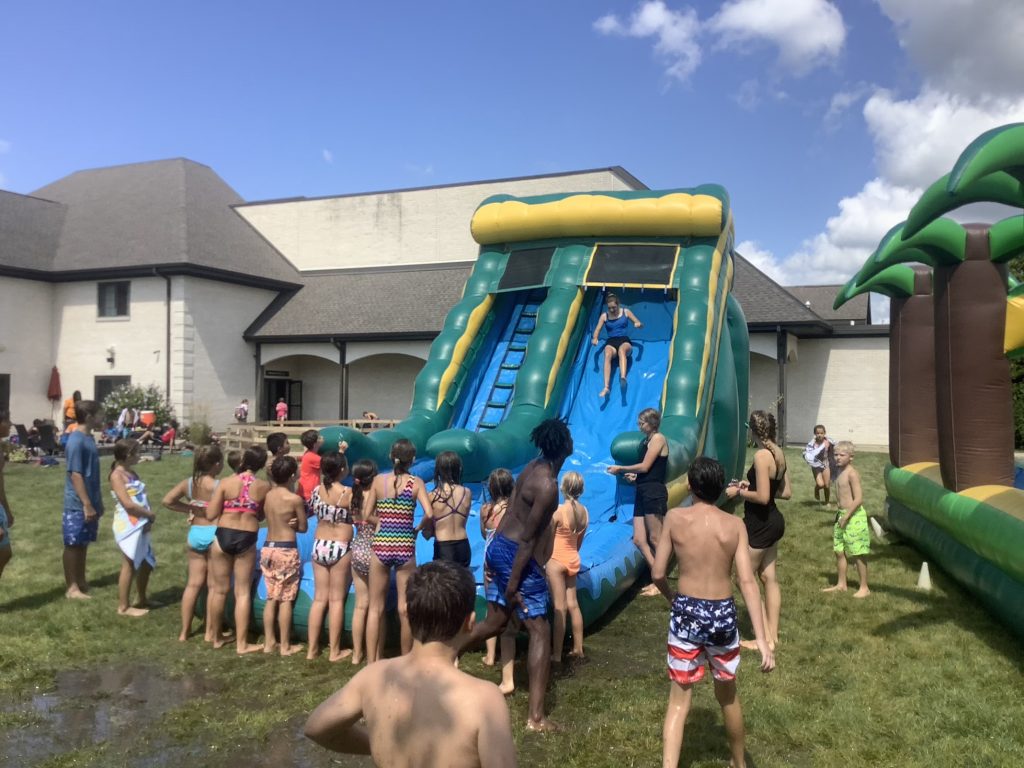 "Even youths grow tired and weary," verse 30 proclaims. I had to chuckle. This weariness was on full display among the SpringHill day camp team, which was nearing the end of its tenth week of traveling day camp. It was also the very last week of a long summer of ministry. It appeared that some of them were just trying to survive. I watched as Darren, their energetic and passionate team leader, went from place to place among the staff and campers, working to boost the energy level and come to the aid of his exhausted staff. Some team members had to leave earlier in the week, so they were shorthanded to begin with. Then one of the counselors got sick mid-week, spending the better part of two days curled in a hammock in one of the unused classrooms. She was an inclusion counselor, specializing in working with campers who needed one-on-one attention or special care. In her absence, Darren's wife stepped in to volunteer her time, since she was visiting for this final week of day camp and conveniently had experience working with children with special needs. The sick counselor made a valiant return to action on the last day of camp, but then another counselor went down. Lightheaded and queasy, he insisted that he could make it, but a leadership staff member wisely told him to lay down for a few hours, while she dropped her responsibilities to join his camper group.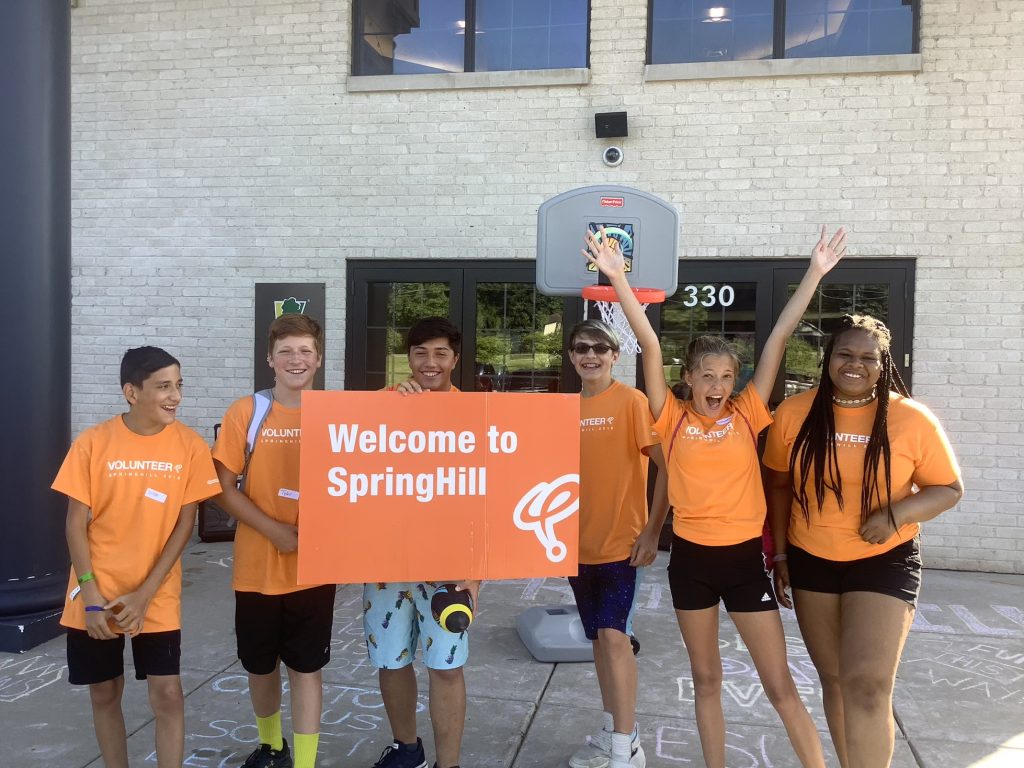 The church leaders also noticed the weariness among the SpringHill staff. The day camp was a partnership between two congregations. The Chapel was the host site, and they partnered with a congregation called Alpine Chapel (yes, two chapels), also located in Lake Zurich. The two leaders explained that each had done day camp with SpringHill in the past. Kate, the children's minister at Alpine Chapel, was new to her position in early 2019, and she indicated that by the time she contacted SpringHill, there were no openings to host a team, but they connected her with Julie at The Chapel. The partnership made perfect sense to both of them. They indicated that they enjoyed working with one another and were excited for the opportunities to meet so many new children from their neighboring church across town. Both ministry leaders explained that they love the week of SpringHill day camp because it gives them a chance to step back from direct leadership and focus more intentionally on relationships with the children. "It is such a blessing to be able to take the back seat and be able to serve them," Julie said. They also enjoyed the excitement and energy generated by having a larger group of kids. They thought the SpringHill staff was doing a good job, but they noted that they had much less energy than in previous years. "They have not been mean or rude," Kate assured me. "They've just been low on energy."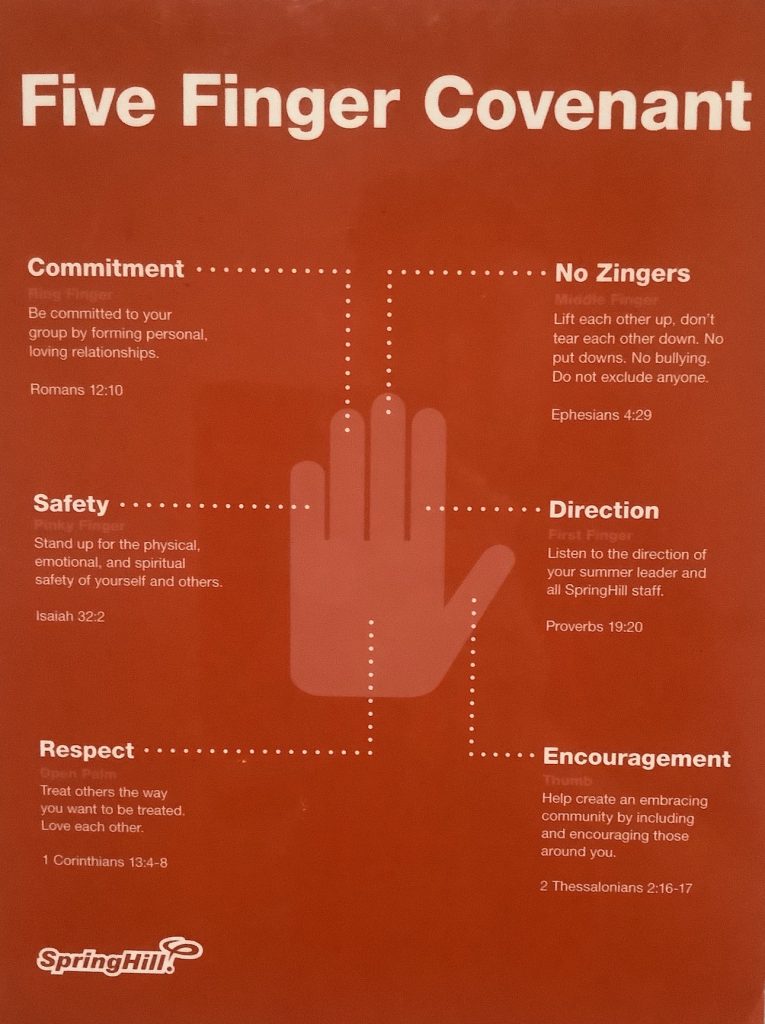 The staff worked to keep their exhaustion from bubbling into frustration with the campers or one another. Most had been together throughout the summer, and there were clear bonds they had formed. They became for each other the hands and feet of the Lord, giving strength to the weary among them. On Thursday, the leadership staff hoped to inject some fresh energy by offering the small group challenge of "team spirit." These daily challenges took place throughout the week, with staff judging the winning team. This was initially a rousing success, with leaders getting their small groups excited to make up cheers and chants. These got progressively louder throughout the morning, as the campers and staff got increasingly into the fun of spirited rivalry. But then the fun took a decisively negative turn, as campers began taunting other small groups, culminating in a lunchtime chant declaring that another group "sucks." While at least one SpringHill staff member seemed indifferent, if not quietly supportive, of the negative chants, his colleague in the rival group decided to change tactics. It was fun to witness the surprise and outright confusion of the young campers who, while in the midst of devising fresh insults, received hugs or high fives from their perceived opponents, along with assurances that Jesus loves them. After lunch, a leadership staff member processed this incident and redirected the team spirit challenge, reminding the campers of one of the key components of SpringHill's five-finger covenant: "No zingers," meaning that they should work to lift each other up rather than tear each other down (Ephesians 4:29).
Late on Friday after the closing program with the large group, campers went one last time to their small groups. Their parents gathered as the SpringHill staff members gave individualized awards and words of affirmation to each child. In spite of their weariness, it was clear that they had taken great care to get to know their campers and select meaningful words of affirmation for each. As the campers departed the church, I noticed many of them clutching their special award with the word chosen just for them. Julie and Kate greeted each camper by name as they passed. "What word did you get?" they would ask. Upon seeing the word, they would smile and say something like, "I can see that in you. It fits perfectly."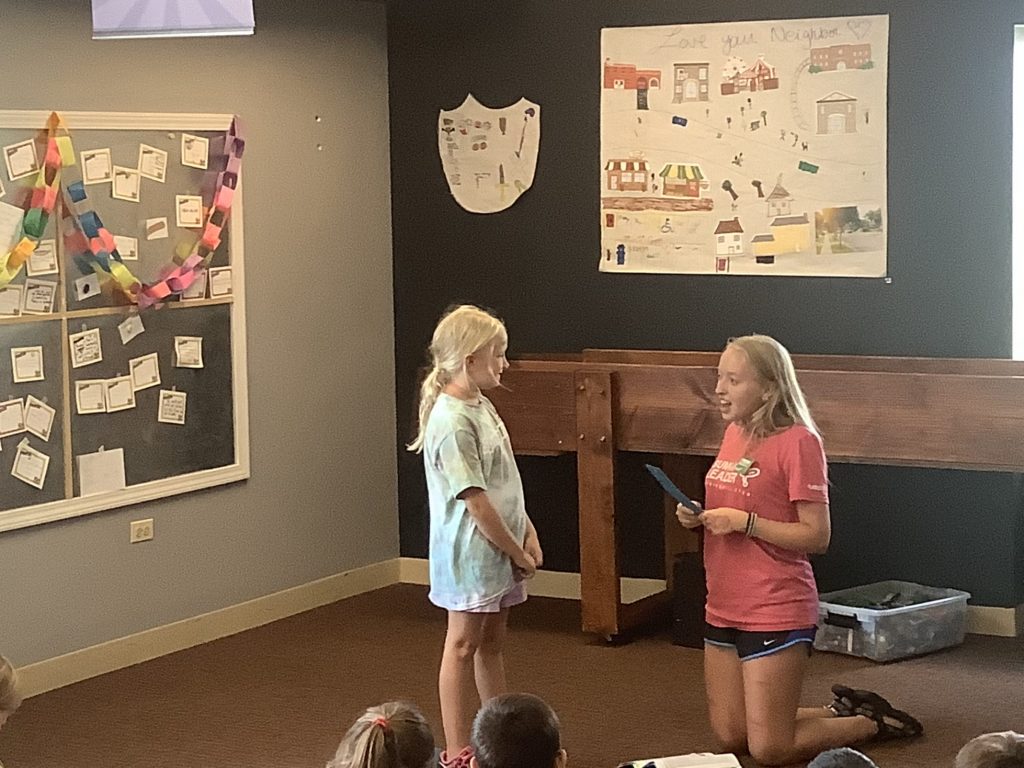 As the last campers drove away, the SpringHill staff members went through the routine of tearing down and packing up their equipment for the last time that summer. Tired and weary though they were, they had helped some young campers to soar like eagles.