The Effective Camp Project has helped us expand our understanding of safety at camp. The findings have revealed that it is not enough for camps to focus on the physical safety of participants. When it comes to positive experience and camper outcomes, emotional and spiritual safety are among the primary factors related to growth.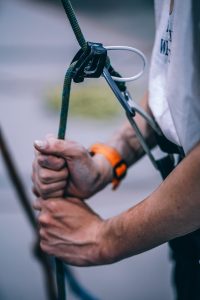 Safety is the number 1 priority of camp directors. It is the number 1 concern of parents. But they are generally referring to physical safety. Camps are remarkably good at keeping children physically safe thanks to stringent safety policies, training protocols, and response procedures to minimize risks of activities that are inherently dangerous (high ropes, aquatics, cooking over the fire, wilderness camping, and, of course capture the flag). Camps track accidents and incidents so that they can be even safer in the future.
But how many camps track emotional and spiritual safety at camp? It is difficult to even measure such things. In the Effective Camp Project, we ask three simple questions about how frequently the campers felt each of the following: "I was picked on or left out," "I felt like I had to hide my true self at camp," and "I felt supported and happy at camp." By combining these three questions, we arrive at a sort of safety index.
The good news is that more than 90% of the 5,000 campers we have surveyed so far have felt safe at camp, according to our measurements. The troubling news is that when campers did not feel like camp was a safe space, every aspect of the camp experience suffered. Those for whom we identified a breakdown in the SAFE SPACE characteristic were far less likely to agree that they had fun, were strengthened in their faith, had their questions about faith taken seriously, and planned to return to camp in the future. In our measurements of self-confidence, these campers actually decreased during the camp experience, particularly in their agreement with the statement, "I am happy about my life and who I am."

Our camps should hear this as a clear call to action because 90% is nowhere near good enough! 
Of the 30 camps we have studied so far, 10 of them have had more than 10% of their campers exhibit a breakdown in our safe space measurement. It also appears that this is a growing problem, with more campers exhibiting a breakdown in each successive year of the study so far. I suspect that there are two primary factors behind this increase in breakdowns. First, public discourse is increasingly vulgar and mean. Second, there are fewer opportunities for unstructured free play and, importantly, much of this active play time has been replaced with technological interaction.
What this means is that many children come to camp without the basic skills of social interaction. These children are incredibly vulnerable to feeling picked on or left out because they do not know how to interpret the intent of another person. What one person may consider a simple prank or only a joke, another may interpret as deeply hurtful. Our research demonstrates that campers who feel picked on, left out, or having to hide their true selves at school or home are most likely to experience these negative feelings at camp. As always, the most vulnerable are most at-risk. But the counselors and fellow campers will not know who the most vulnerable are until they do the hard work of building trust and sharing each other's stories.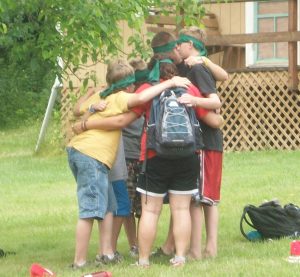 The simple truth is that kids are sometimes mean to each other or say hurtful things, particularly when they are tired and sleep-deprived. Without a deep relational connection, they have no idea whether their words and actions are directed at a resilient camper or one who is more vulnerable to feeling hurt and excluded. We are not going to put an end to all hurtful things at camp, and I contend that should not even be our goal. What we must do as camp ministers is facilitate honesty, trust, and reconciliation. We must identify when someone's feelings are hurt (camper or staff), whether intentionally or unintentionally. We can then facilitate open dialogue and practice the hard work of reconciliation and mutual understanding. This hard work can help the most vulnerable campers come to a better understanding of social interaction and strengthen their resiliency. It can also help campers become more aware of how their actions and words affect others, leading to greater empathy and compassion.
The easiest thing for camp counselors to do is to ignore or gloss over what appear to be relatively harmless incidents of banter or poking fun. This is clearly the wrong approach. What may seem harmless on the surface can lead to a breakdown in the feeling that camp is a safe space. When this happens, our research demonstrates that the whole experience breaks down.
Let's keep safety the number 1 priority of our camps, remembering that we must attend to the whole child: physical, emotional, psychological, and spiritual safety.
Take a look back at the First Fundamental of an Effective Camp Program: Safe Space